For all the iOS versions starting with iOS 9, Apple has completely re-designed the way iPhone notes sync with iCloud. iOS 9 and iOS 10 notes are now saved in HTML format and because of that they can contain drawings, text formatting, embedded photos and videos.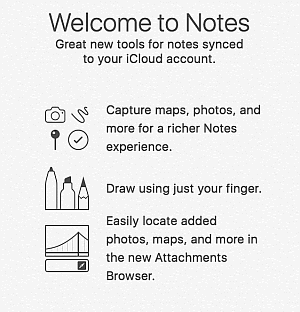 This means that CopyTrans Contacts can now display your notes sourced from your iCloud account on iPhone, iPad and iPod Touch devices running on iOS 9. You can back them up to your PC or external drive, move or copy to your device or another cloud account. However editing and deleting, as well as adding notes to your iCloud account, is not supported for the time being.
We will update this article once we make CopyTrans Contacts fully compatible with notes synced with iCloud account.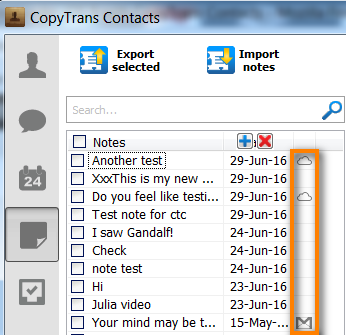 Advantages of CopyTrans Contacts:
✔️ Manage iPhone and iCloud notes;
✔️ Save contacts in a few clicks;
✔️ Work with different formats: .xlsx; .vcf; .csv;
✔️ Manage all iPhone, iCloud, Outlook and Gmail contacts;
✔️ Transfer iPhone messages to PC in different formats;
✔️ Easy-to-use, intuitive interface.
Note:
Before starting playing with your iCloud notes, please make sure that you are using the latest version of CopyTrans Contacts.
Update to the latest version
---
Notes in iOS 9
How do I know whether my iPhone notes are synced with iCloud?
To check whether your iPhone is syncing notes with iCloud, navigate to the iPhone Settings > iCloud and check whether the "Notes" switch is toggled to the ON position.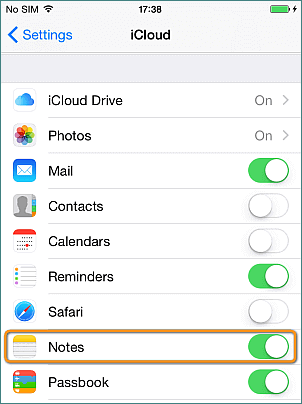 ---
Notes iOS 9
Can I still edit other notes on my iPhone with CopyTrans Contacts?
No, if you are running iOS 11. Starting from iOS 11 Apple restricted the use of notes. You cannot edit, delete, or import notes to an iOS 11 device.
Yes, if you are running iOS 9 and iOS 10. The limitation only involves iCloud notes on iOS 9 and iOS 10. You still can edit and delete notes stored on your iPhone as well as the ones created with CopyTrans Contacts. In addition, you can continue adding, removing and editing other cloud notes sourced from Gmail or Yahoo.
---
Manage non-iCloud notes with CopyTrans Contacts
Learn more about how to continue managing iPhone notes with CopyTrans Contacts.