CopyTrans
Transfer music from iPhone to computer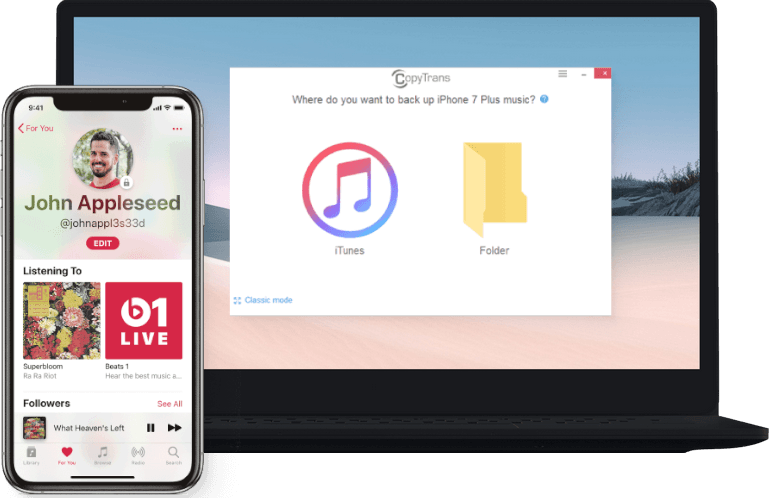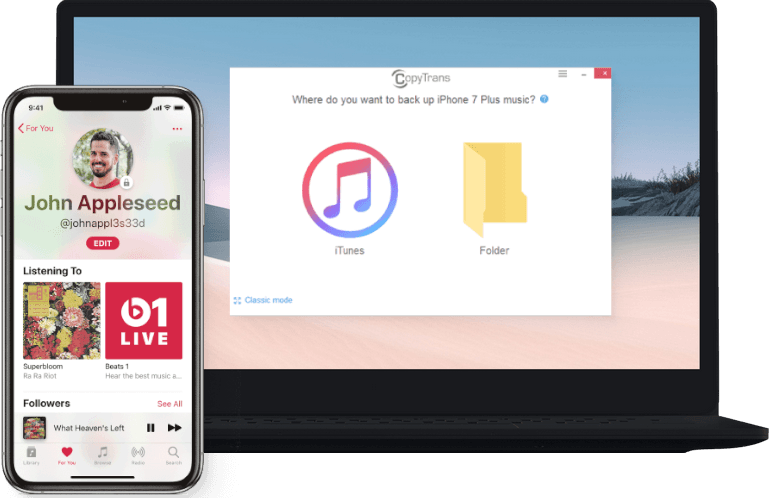 Transfer iPhone music to computer
CopyTrans lets you copy your music library from any iPod or iPhone to your PC or directly to iTunes in just a few clicks. CopyTrans backs up music, videos, playlists, ringtones, audio books, and even voice memos.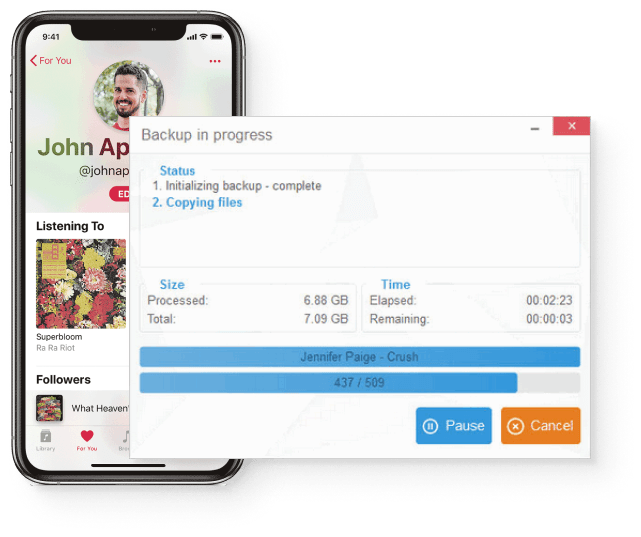 Customize the iPhone music library backup
Choose the best folder structure: by artist, album, genre, year, etc. ID3 tags associated with your tracks are transferred to iTunes or your PC as well. You also have different options on how to bulk name the music files.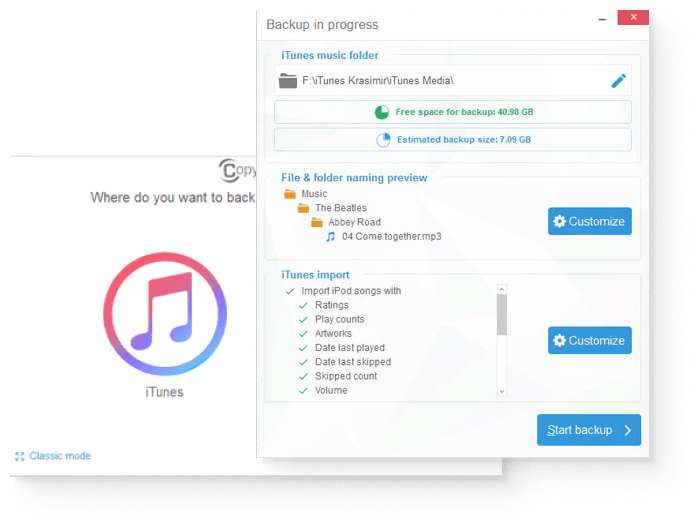 No duplicates
During the transfer CopyTrans compares the music on your iPhone or iPod to the music on your computer. Only the new songs are transferred. The modified songs (ex. increased play count) are updated. You save your time and the space on your PC.
---
Simple and Classic Mode
Update your music library in one click in Simple Mode! Or choose the Classic Mode and have full control over what to transfer.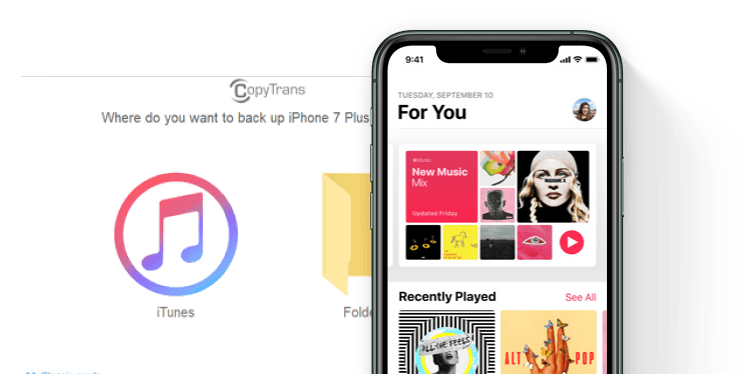 ---
What people say about
CopyTrans:
4.5 out of 5 based on 7903 User Reviews
"
The newer versions of iTunes will not recognize my two 160GB ipods but I have an older version (12.6.3) on an old laptop. I used CopyTrans to upload all the media stored on my ipods to the iTunes on my laptop. Not only did the files transfer without a hitch, but the playcounts, last played, smart and regular playlist, etc, all transferred as well. It looks and behaves exactly the way iTunes behaved BEFORE I updated to versions that did not support 160GB ipods anymore. Take THAT, Apple, you obsolescence-planning bully! And thank you, CopyTrans. Great customer service and product.
"
"
Does an efficient job at a very reasonable price, as advertised.
"
Safety and Security
CopyTrans is renowned as a secure and stable application that is, like all other CopyTrans programs, free from ad, spy- or malware.
Compatibility
CopyTrans supports all iPhone, iPad, and iPod models and was designed for Windows 10, 8.1, 7.