CopyTrans Shelbee
iPhone backup software for your Windows PC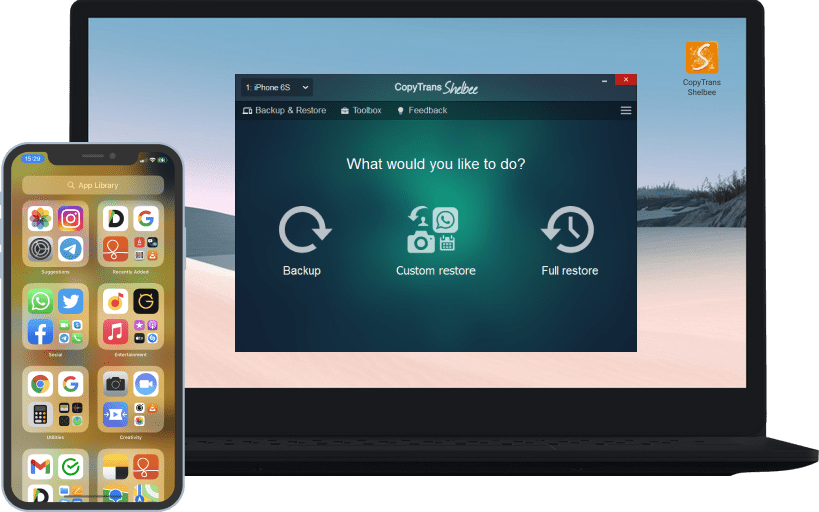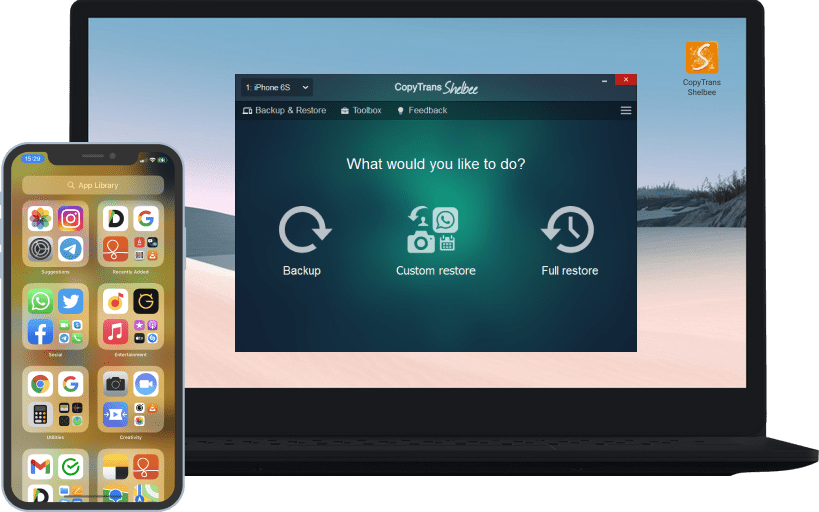 Restore only Contacts, Messages, etc.
Recover only the info you need without overwriting any other data on the target device. Your Settings will be safe, and your other media will be up to date.
We work with:
– Contacts
– Photos
– Apps
– SMS, WhatsApp
… and more.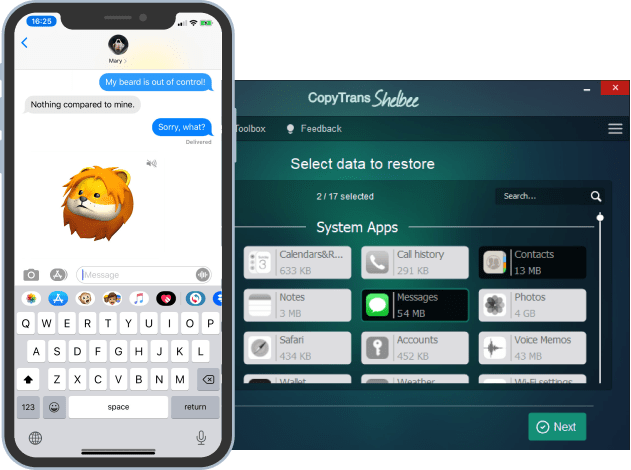 Protect your backup
Have you lost track of your iTunes encryptions? Well, this is because iTunes doesn't validate your backups.
When you create a backup with CopyTrans Shelbee,
we check it for password or corruption issues. No more surprises when you're trying to restore!
When at a loss, change or remove the password with our help and recover your data.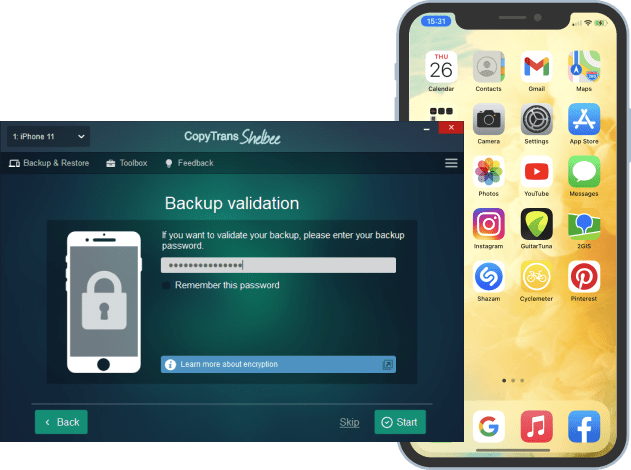 Move WhatsApp chats to a new iPhone
Move to iOS doesn't transfer WhatsApp chats?
No WhatsApp backup available in iCloud?
Get your conversations, contacts and attachments using CopyTrans Shelbee!
Transfer WhatsApp data from iPhone to iPhone or recover it from an iTunes backup.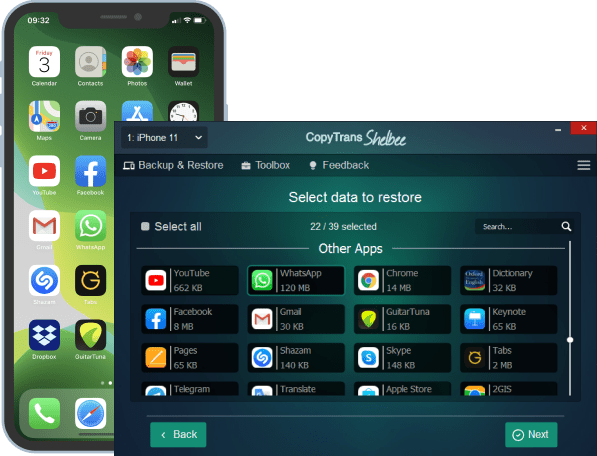 Simpler than iTunes
We guide you through the backup and restore process from beginning to end. Just push the button and our intuitive interface will do the rest.
This is not the time to be held hostage by iTunes!
---
Alternative to iCloud
Whenever your data won't upload to iCloud, we got you covered! Affordable and functional, CopyTrans Shelbee will back up the same data to a Windows PC.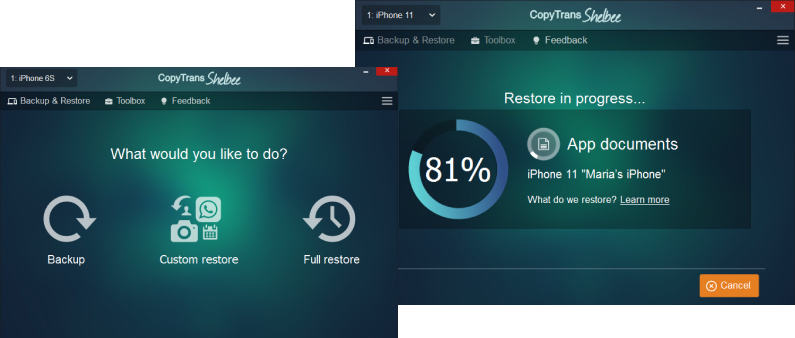 Our features at a glance:
iPhone backup and restore made simple
Latest changes backup
Create backups with latest changes only, saving your time and disk space. Requires at least one full backup.
Back up to any folder
Place your backups on any PC drive, a USB stick or to an external hard drive. Or, choose to back up to iTunes default backup folder.
Selective restore
Choose the type of data – Contacts, Photos, Messages, etc., – and restore it without changing anything else on your device.
Works with iTunes backups
CopyTrans Shelbee can restore your device from an iTunes or third-party backup – no need to start from scratch.
Backup validation
Be confident in the backup you created: let CopyTrans Shelbee check it for password or corruption issues.
CopyTrans Shelbee vs iTunes
Features
CopyTrans
Shelbee
iTunes
Back up
Restore
Transfer apps removed from the App Store*
Backup validation
Select a backup folder
Latest changes backup
Selective restore
Backup notifications
* Requires a backup made when the app was still present in the App Store.
What people say about
CopyTrans Shelbee:
3.5 out of 5 based on 251 User Reviews
"
Good with the feedback easy and an easy of saving space on my hard drive.
"
"
copied a game and progress from my apple tablet to my iphone perfectly and effortlessly Thanks
"
Secure & always compatible
Safety and security
Like all CopyTrans programs, CopyTrans Shelbee is ad-free, with no spy- or malware.
Compatibility
CopyTrans Shelbee is designed for Windows 11, 10, 8.1, and 7. It supports iTunes and third-party backups.