CopyTrans Contacts
Manage iPhone contacts, calendars, messages, and notes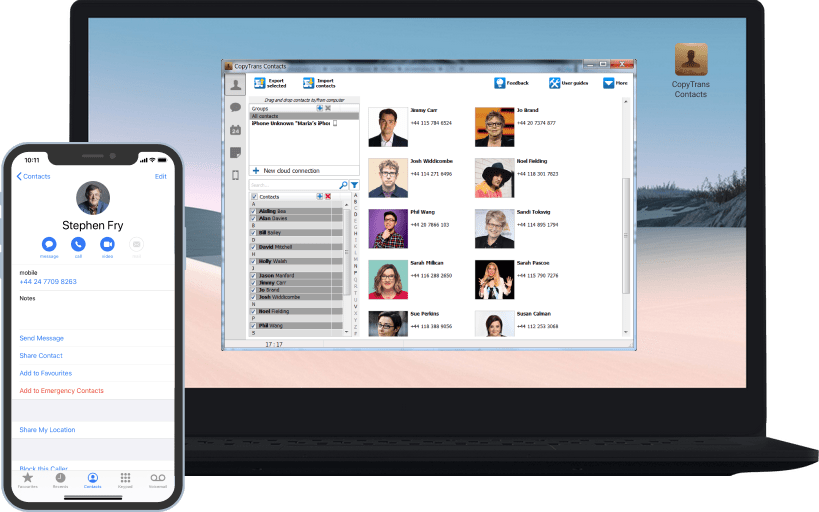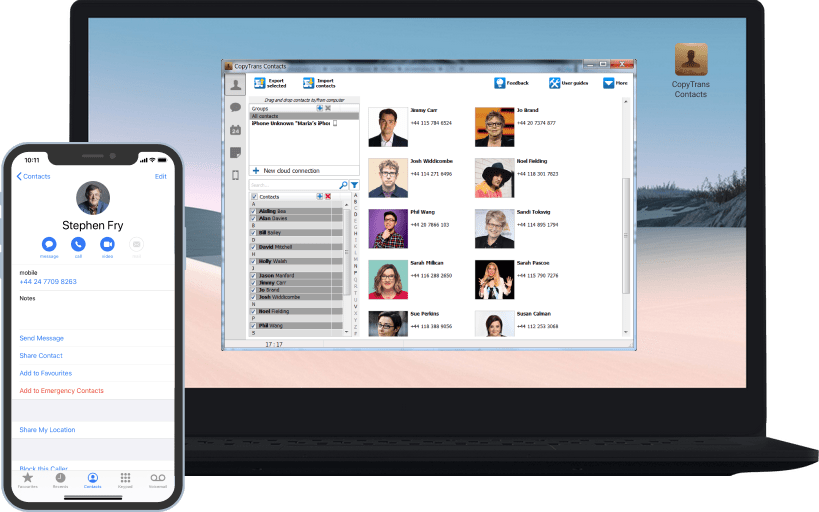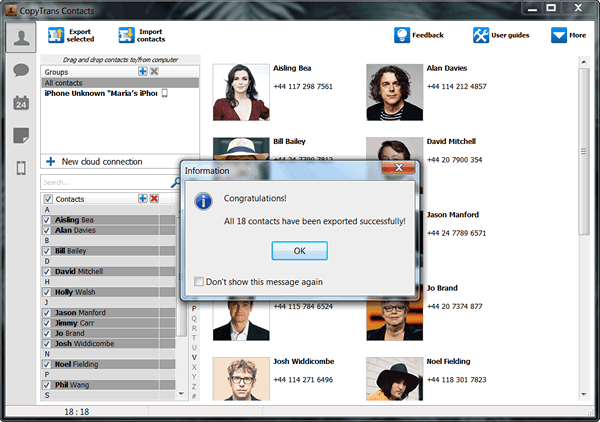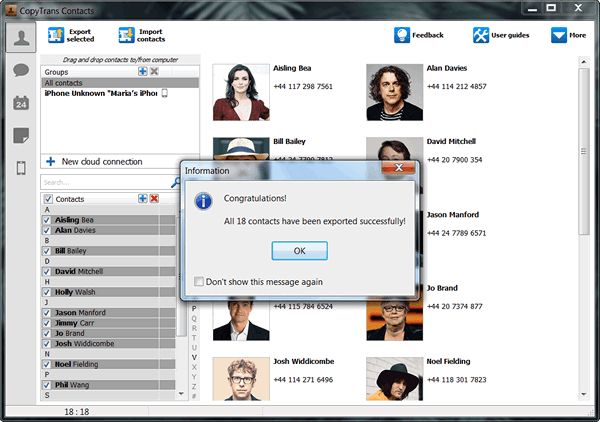 Back up and print iPhone messages
You can perform a SMS backup as well as back up iMessages, WhatsApp, Viber, and Line conversations to your computer in just a few clicks. CopyTrans Contacts also saves all attachments like photos, videos, GIFs, voice messages, and more.
You can export the messages in different formats like PDF, Word, Excel, Plain Text, CSV, or HTML. You can easily read, print, and share those conversations.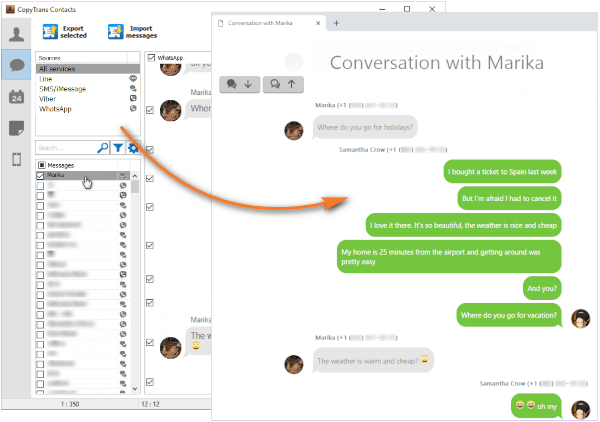 Manage iPhone calendars
View all your events on your PC screen and easily back up, transfer, add, edit, and remove calendars or events. Manage different cloud calendars, copy events directly from one cloud service to another, and transfer calendars and events to and from Outlook.
---
Back up iPhone notes
With CopyTrans Contacts, you can export all your iPhone and iCloud notes with all the attachments to your computer. Import or edit your Gmail or Yahoo notes with just a few clicks!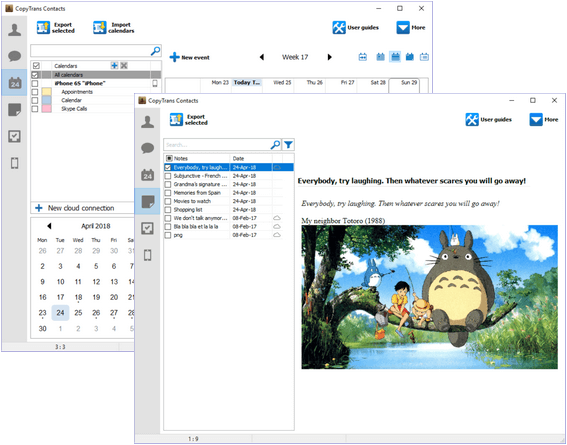 Connect iCloud, Gmail, and more
With CopyTrans Contacts, you have the choice to manage sensible iPhone data offline or connect to the cloud and enjoy managing different cloud services in one place.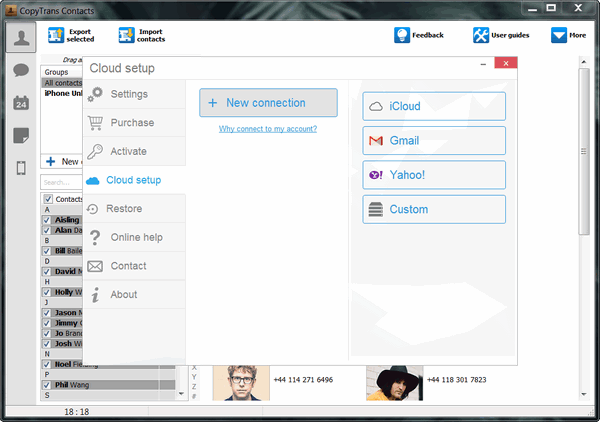 ---
What people say about
CopyTrans Contacts:
4.1 out of 5 based on 4389 User Reviews
"
USED IT FOR TRANSFERRING CONTACTS FROM IPHONES TO OUTLOOK 2016, EXCELLENT TOOL, NO NEED TO GO FOR OTHER METHODS. BUY IT AND SAVE TIME AND ENJOY!
"
"
I needed this software to save texts messages from someone harassing me for court in order to get a restraining order. I would not have been able to provide the prosecutor with all the texts if not for CopyTrans. Thank you.
"
"
CopyTrans Contacts was the best $20 I ever spent. I changed jobs and all my contacts were linked to my old jobs exchange server and I could not transfer my 900+ contacts to my new phone. Apple support could not help and neither could IT at my new job. Found this software and gave it a try. In five minutes I was able get all my contacts transferred to my new phone. Amazing!!!!
"
Try CopyTrans Contacts now!
Manage your iPhone contacts, messages, notes and calendars with ease.
Download
Secure & always compatible
Our program works with all iOS versions.
Safety and Security
CopyTrans Contacts is renowned as a secure and stable application that is, like all other CopyTrans programs, free from ads, spy- or malware.
Compatibility
CopyTrans Contacts supports all iPhone and iPad models and was designed for Windows 11, 10, 8.1, and 7.