CopyTrans
Backup Extractor
iPhone Backup Extractor
Recover your photos, videos, contacts, messages, notes and more from any iTunes or iCloud backup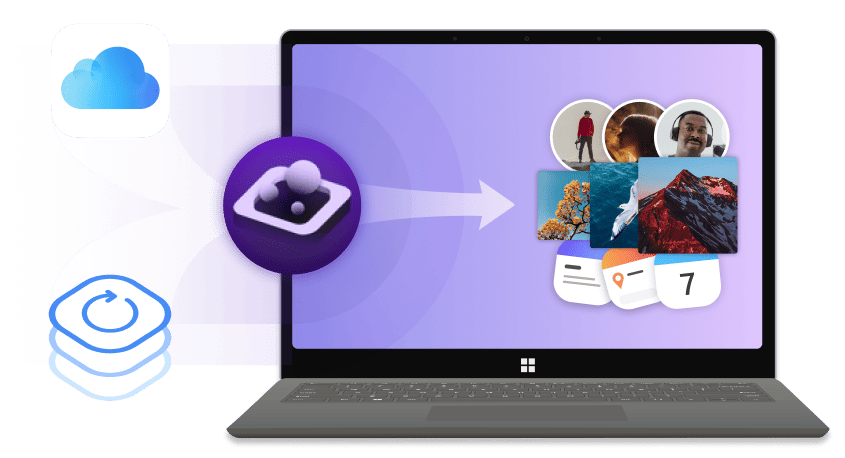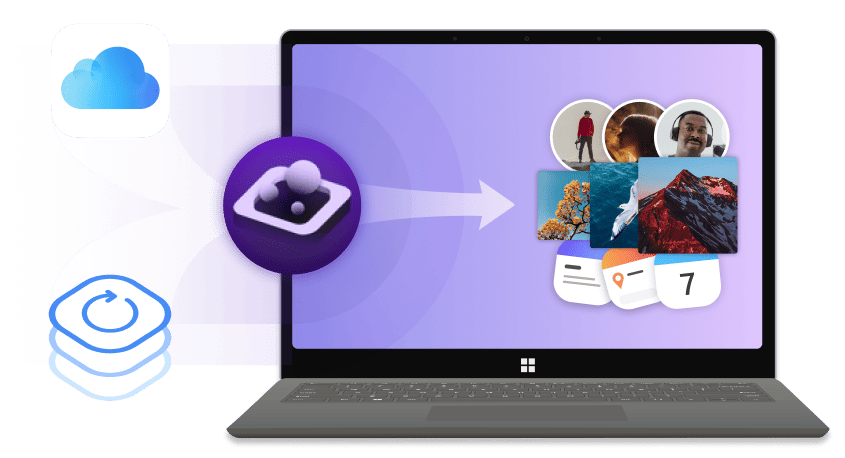 Restore data from iCloud backups
Extract photos, WhatsApp, contacts, and more from iCloud backups directly to your computer.
We support two-factor authentication, all iOS & all data types.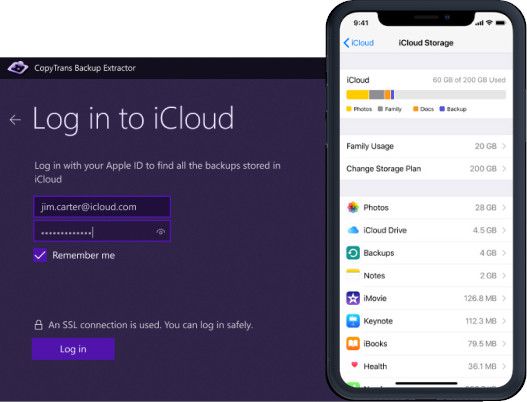 Extract photos from iPhone backups
Have you lost or broken your iPhone with lots of precious photos on it?
No worries, let CopyTrans Backup Extractor automatically search for backups of that iPhone on your computer.
If you are in luck and the iPhone had been backed up, select the backup and extract the photos to your PC.
5 Gb of photos get extracted in less than five minutes!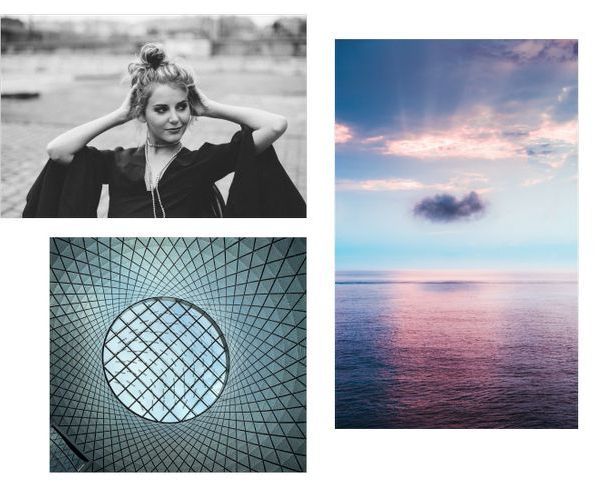 Restore messages and chats to computer
If you have deleted the chat history you can still get all the messages with photos, videos, documents and all types of attachments – just extract them from the backup.
Even if your iTunes backup is corrupt, you still have a chance to get your SMS, iMessages, WhatsApp, LINE and Threema messages back with CopyTrans Backup Extractor!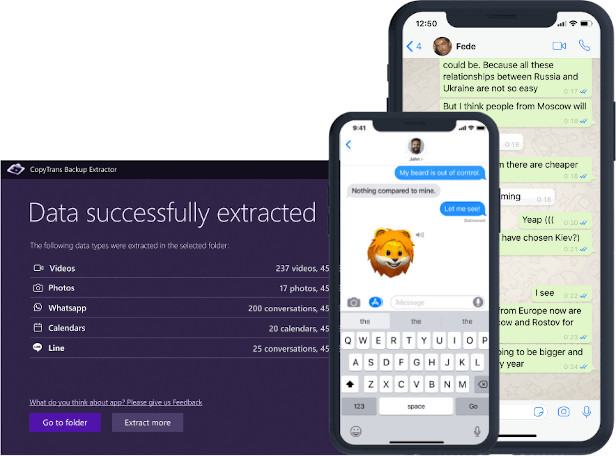 Recover contacts, notes, calendars and voice memos
It is strongly recommended to keep your personal data safe by making regular backups. If you don't fully trust cloud services, you can always be sure to restore your contacts, calendars, notes and voice memos* in a few clicks – even if you don't have the iPhone anymore.
*Due to Apple restrictions, voice memos can only be recovered up to iOS 15.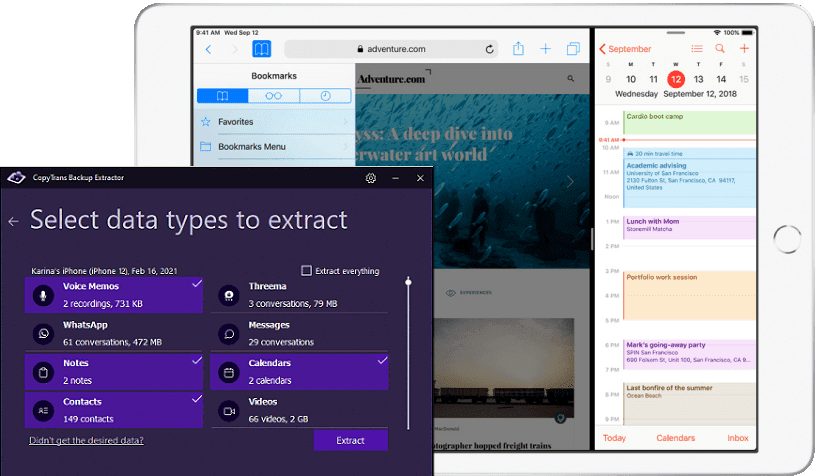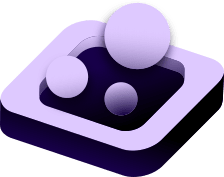 Get CopyTrans Backup Extractor
Restore data from iCloud and iTunes backups directly to your PC
Why do you need
CopyTrans Backup Extractor?
CopyTrans Backup Extractor lets you extract any data without an iPhone or iTunes
Extract from iCloud
Your data is in an iCloud backup and you want to extract it directly to your computer
Deal with corrupt backups
Your iTunes backup is corrupt and can't be restored
Recover data from lost iPhone
Your iPhone is lost or broken and you want to get your files from iOS backup
Recover deleted data
You have deleted some important files from your iPhone but still have them in the backup
Manage backups
You want to find backups on your PC to browse, restore or delete them
Switch to Android
You want to transfer your data from an iPhone to an Android phone
Extract any data from your iPhone Backup
You can extract the following data types with CopyTrans Backup Extractor:
What people say about
CopyTrans Backup Extractor:
3.8 out of 5 based on 94 User Reviews
"
It's 100% working it can extract any iOS background really amazing, recently i extracted 8000 pic's from my iOS backup and 750 video's approx
"
"
Thanks for helping me retrieve my information.
"
North Augusta
,
United States
"
It worked just as described.
"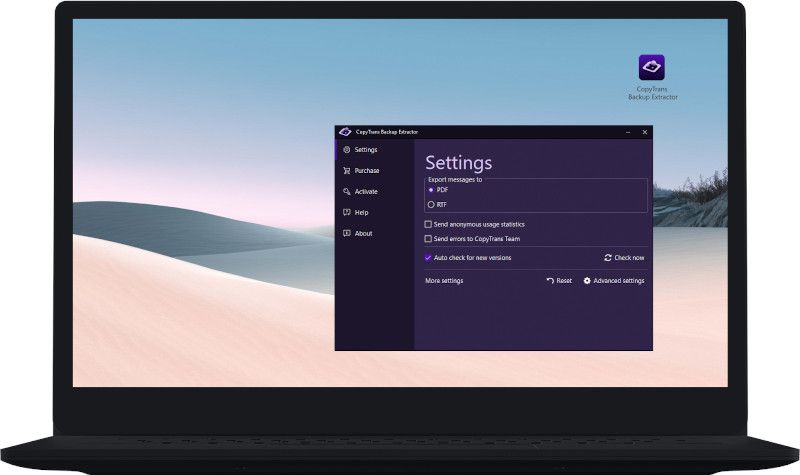 Secure & always compatible
Our program works with all iOS versions starting from iOS 10.
Safety and Security
Like all CopyTrans programs, CopyTrans Backup Extractor is ad-free, with no spy or malware, which makes it a secure and stable application.
Compatibility
CopyTrans Backup Extractor is designed for Windows 11, 10, 8.1, and 7, and supports both encrypted and non-encrypted local & iCloud backups of devices with iOS 10 and above.
Get CopyTrans Backup Extractor
Restore data from iCloud and iTunes backups directly to your PC