How can I import Outlook contacts to iCloud?
Importing contacts from Outlook to iCloud account was until recently a complicated matter which involved syncing an iOS device to iTunes. Not any more: you can now use CopyTrans Contacts and after a few clicks transfer Outlook contacts to your iCloud account.
Advantages of CopyTrans Contacts:
✔️ Save contacts in a few clicks;
✔️ Manage all iPhone, iCloud, Outlook and Gmail contacts;
✔️ Work with different formats: .xlsx; .vcf; .csv;
✔️ Transfer iPhone messages to PC in different formats;
✔️ Enjoy an easy-to-use, intuitive interface.
---
Exporting Outlook contacts to iCloud
Download CopyTrans Contacts:
Download CopyTrans Contacts

Install the program. If you need help installing CopyTrans Contacts, please refer to our installation guide.

Run CopyTrans Contacts, and connect your iOS device to the computer.

💡 Please wait until all your contacts finish loading (the spinning wheel in the bottom-right corner should disappear). It may take quite a while, but only for the first time. On subsequent launches the program should run much faster.

❕ If your iPhone is encrypted, you may be asked for an iPhone backup password. What password?

Click Import contacts and then select Outlook (direct import from Outlook).

Choose the Outlook contact folder. This is the location from where to import the contacts. By default this folder is called Contacts.

Choose the Outlook contacts you wish to transfer to iCloud. To select all contacts, check the box next to Contacts at the top.

The Outlook contacts are now transferred to your iOS device.

Next, connect your iCloud account to CopyTrans Contacts. Click More > Cloud setup.

Click + New connection and then choose iCloud.

Enter your iCloud account credentials, make sure that the box next to Contacts is checked and click Add account.

NOTE: If you experience trouble connecting your iCloud account, please read how to set iCloud account.

Allow Apple ID sign-in and enter the verification code and click OK.

Close the Cloud setup window and select the newly imported contacts. Right-click on the selection and choose Move to… > iCloud.
This moves the newly-imported Outlook contacts from iOS device directly to your iCloud account next to any already existing contacts there.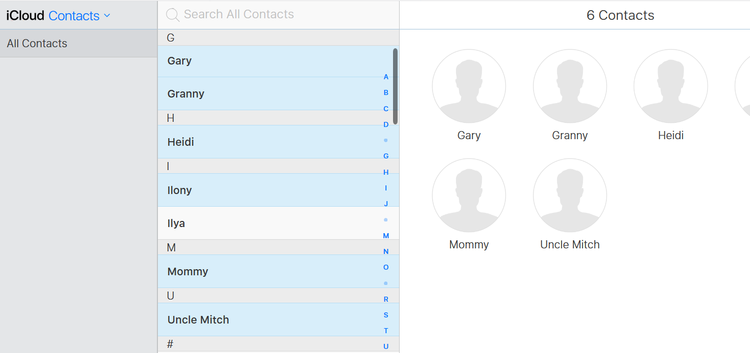 This is how easy it is to import Outlook contacts to iCloud.
---
iCloud outlook sync
💭 CopyTrans Contacts features 💭
Contacts
✔️ Export contacts to PC
✔️ Import contacts to iPhone
✔️ Move contacts from Android to iPhone
WhatsApp
✔️ Back up WhatsApp chats
✔️ Save WhatsApp photos
Messages
✔️ Back up iPhone SMS messages
✔️ Export iPhone SMS to PDF
Calendars
✔️ Sync iPhone calendar with Outlook
✔️ Copy Outlook calendar with iPhone