"Why are some of my contacts missing from my iPhone?"
What causes countless iPhone users to lose contacts so unexpectedly? This article will guide you through possible reasons, ways to prevent and tackle the problem of iPhone contacts missing. Read on as we try to set the issue straight, or just choose one of the sections below:
Why my contacts disappeared on iPhone?
The issue of missing contacts on iPhone can be caused by one or a combination of factors listed below.
Powering off the phone and restarting it (a so-called 'cold start').
The user didn't sync iPhone to iCloud after a software update.
Although not a direct cause, jailbreaking your iPhone could lead to iPhone contacts being lost.
The spontaneous restart problem.
No matter the reason why your contacts have disappeared. What matters the most is how to get them back. We are going to guide you through 4 ways of restoring your contacts (and other data that might be missing on your iPhone). Be careful, if you are choosing to restore contacts from a backup, other data on your iPhone or iPad will be replaced by the data from the backup. Keep reading to find out how to avoid this.
---
How to restore contacts on iPhone
Restore iPhone contacts without overwriting other iPhone data
Here is a perfect way to get your iPhone or iPad data without doing a full restore with iTunes:
try CopyTrans Backup Extractor.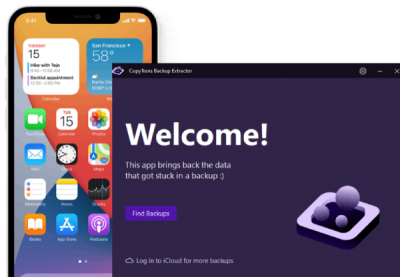 Automatically find all your iOS backups on PC and in iCloud
Check your backups' contents on your PC
Restore iPhone data of your choice: contacts, photos, calendars and many nore
Here is a detailed guide on how to get your lost iPhone contacts back.
Skip this part and go to the next solution >>
Download and install CopyTrans Backup Extractor. If you need help installing the program, please refer to the installation guide.

Launch the program and wait for the backup hunt to be complete. It will take a few seconds. You will then see the list of all the backups available. If you want to see iCloud backups on the list as well, log in to iCloud with CopyTrans Backup Extractor.

If you're in luck, there will be a recent backup containing the contacts you need on the list. Choose it and enter the backup password if the backup is encrypted.

From the list of items to restore, choose Contacts.

Select the folder on your PC where you want the contacts to be extracted to and start the process. Voila! The contacts are waiting for you in the folder you specified.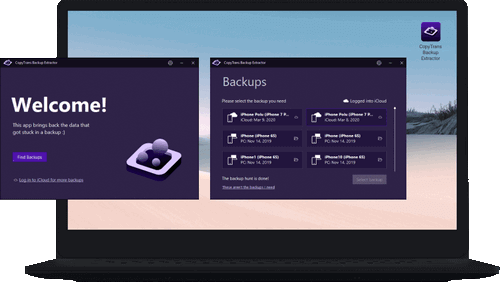 Some other perks of CopyTrans Backup Extractor:
✔ The free version allows you to preview what a backup includes;
✔ You can find iCloud and iTunes backups automatically;
✔ Doesn't require you to have your iPhone at hand;
✔ Recovers contacts, messages, notes, calendars, and much more directly to the PC.
Retrieve contacts from a backup
---
Restore iPhone from an iCloud backup
If you…
have checked iCloud.com and didn't find your contacts,
have tried to resync your iPhone to iCloud only to find out that your contacts weren't synced to it in the first place,
… it means that they are instead added to the automatic iCloud backup. You can recover your contacts from an iCloud backup anytime.
If you want to attempt a complete restore from an iCloud backup, here are the steps: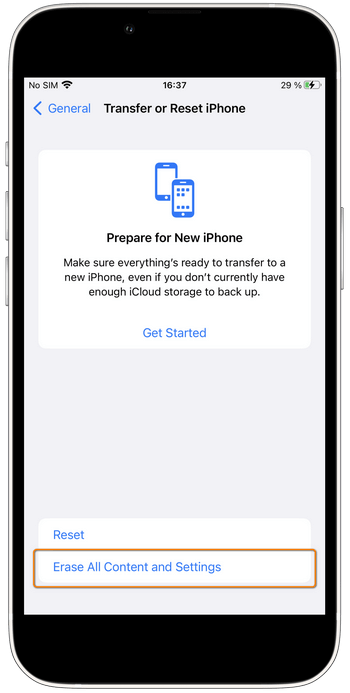 On your iPhone, go to Settings > General > Transfer or Reset iPhone.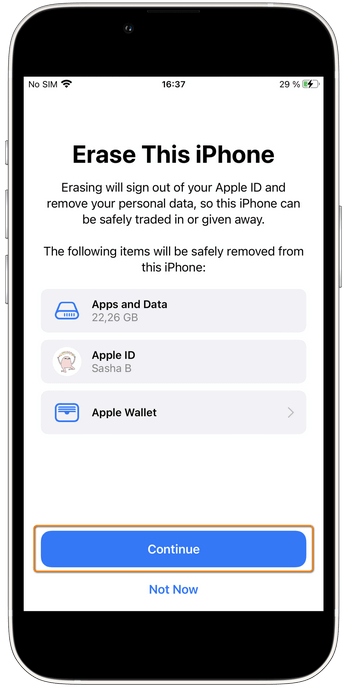 Choose Erase All Content and Settings and confirm your choice by pressing Continue. Enter your passcode and choose to Erase iPhone.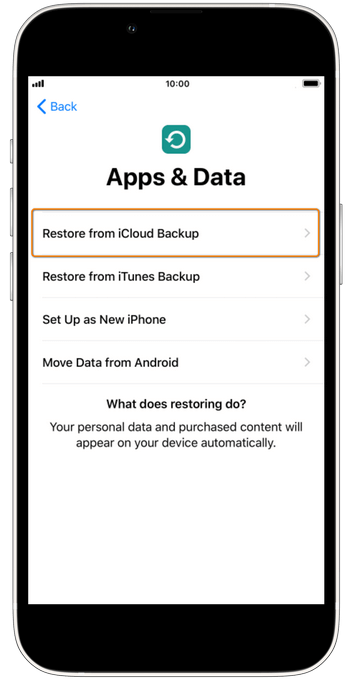 Your iPhone will restart and then offer you to set up different features.
After that, you will get several restore options. The one you need is Restore from iCloud backup. Finish the process by logging in to your Apple ID.
---
Restore contacts iPhone
Restore iPhone from an iTunes backup
iTunes backs up your iPhone every time you sync your device to it, or when you use this app to upgrade to the latest iOS version. Among other settings and data, iTunes saves your Contacts, Call history, Text messages as well as local Calendars and events. You can use iTunes to bring all this data back to your iPhone.
NOTE:
✘ If you choose to restore the iPhone via iTunes, the restore will overwrite all the current data on your iPhone and replace it with the older data from the backup. But your contacts will be back.
✘ iTunes doesn't validate its backups. It means that If a backup is corrupt, it won't inform you until you try to restore from it.
Try an alternative to iTunes and don't overwrite your data >>
Here's how to restore contacts on iPhone from iTunes:
Connect your iPhone to the computer. Once the iPhone appears in iTunes, click on the phone icon on the top panel.
Scroll down to the Backups section. Select This computer and click on Restore Backup.
That's it! The backup has been fully uploaded to your device bringing back Contacts along with all other data.

Your iPhone has been restored from the backup. And the contacts have returned! But what if you do not want to replace all data on your phone with the data from iCloud backup just to get contacts back? Then keep on reading, the answer is around the corner.
---
Contacts missing from iPhone
Restore contacts back to the iPhone
If your contacts have been backed up to iTunes or iCloud at least once, there is still a chance to save them and restore them without overwriting all the existing iPhone data! But you are probably not sure whether you have an iTunes, iCloud, or third-party backup. You have two ways to find it out:
✓ Use CopyTrans Shelbee to search for iTunes backups and then bring contacts back to your iPhone.
✓ Opt for CopyTrans Backup Extractor to search for iTunes, iCloud, or third-party backups all over your computer and retrieve your contacts in a readable format to the PC.
If you don't want to wipe all data off your iPhone and would like to restore only missing contacts on iPhone from an iTunes backup instead, use the CopyTrans Shelbee Custom restore option.
Download and install CopyTrans Shelbee. If you need help installing the program, please refer to the installation guide.
Download CopyTrans Shelbee

4.3 / 5 (19,285 verified votes)

Open the program and connect your iPhone. Сlick on Custom restore, then click on the green pencil icon.

Tap Browse and then Default in the newly opened windows. Click OK. After that, you will see iTunes backups stored on your computer. Choose the one you need.
If the backup is encrypted, you will have to enter your encryption password. Then click Next.

Wait until the loading process finishes.

In the System apps subcategory, choose Contacts. Click Next. You can skip the device encryption process if you don't want to do it.

CopyTrans Shelbee will ask you to choose where you want to save the backup of your device in case something goes wrong during Custom restore. Select the destination folder and click Start.

Wait until the restore process finishes.


NOTE: If the restore fails for some unknown reason, see the troubleshooting steps for when the backup is corrupt.

That's it! Your device will now restart.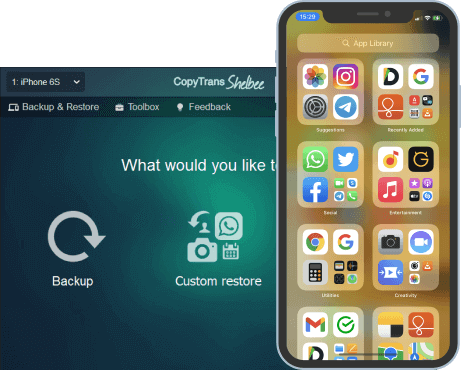 Why CopyTrans Shelbee is what you need:
✔️ It can restore SMS and iMessages, WhatsApp, contacts, camera roll photos, calendars, notes and more from an iPhone backup without overwriting all its other data;
✔️ save and restore iPhone apps, even if they are no longer in the AppStore;
✔️ backup iPhone to an external hard drive;
✔️ make an incremental backup that will contain only the latest changes.
Restore iPhone contacts
---
iPhone contacts disappeared
How to avoid losing contacts in the future
The wisest solution is to back up iPhone contacts regularly. You can do it with our CopyTrans Contacts app. The app will allow you to edit, delete, or back up iPhone contacts stored in different accounts.
After you have backed your iPhone contacts to the PC, you will be able to view them from the computer and import them to another iPhone, Outlook, or Gmail account.
Why is CopyTrans Contacts exactly what you need?
🖖 With it, you can sync contacts with Outlook, Gmail, or another device and save them to PC;
🖖 Look through all your SMS, WhatsApp, Viber and Line chats on PC;
🖖 Export messages to computer in PDF, DOC, etc.;
🖖 Save photos and attachments in a separate folder;
🖖 Manage your contacts, notes, and calendars.
Get a free trial version
---
Contacts missing from iPhone
The verdict: If you don't want to wipe all the data off of your iPhone while restoring contacts disappeared on iPhone from an iTunes or iCloud backup, you can either…
restore contacts back to the iPhone with CopyTrans Shelbee, OR
restore them to the PC in a readable format with CopyTrans Backup Extractor.
We hope that you have now successfully restored your lost address book. If you have questions or comments, just leave them down below.
---