The case of iPhone clearly goes to show that size is not everything. A small device, it nevertheless allows you to store great amounts of data of all types. And it is so convenient, too: to accumulate all the most important experiences of your life on one small, but functional device. As time goes by, there are more and more memories to store. Naturally, you want to protect them against sudden loss or damage, and so you create a backup using iTunes. That means that your data is safe now… Right? Right?
The answer is: you can't be sure. When iTunes creates a backup, it doesn't validate it, i.e. it does not check whether the backup is corrupt. In case something didn't go as planned, you might get a message "iPhone could not be restored".
There are some reasons why the backup process can go wrong, including a corrupted hard drive, damaged cable or antivirus limitations. In case the process didn't go as planned, you might not be able to restore your data from the backup later, which means your precious memories and contacts will be gone. To avoid losing iPhone data, you can use CopyTrans Shelbee, a software that checks the backup status while creating a backup. But what to do if it is too late to create a new backup? In this case,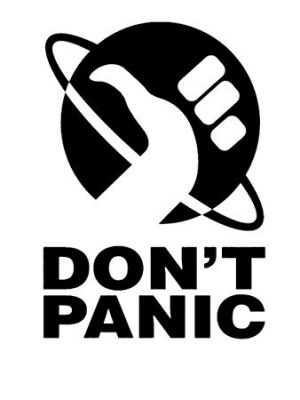 … and follow our guide. It will take you through the basic steps to take when iPhone backup restore fails. The first things to check, the main problems and solutions are described below.
Things to check first
There may be several reasons for why you can't restore your iTunes backup. Before assuming that the backup is corrupt, please follow the simple steps below.
1. Restart your iPhone and PC

First things first: try restarting your iPhone and your PC. Surprisingly, it helps in a number of cases.

2. Update iTunes to the latest version

Updating iTunes may be useful when you get an error message that says "iTunes could not back up the iPhone because the backup was corrupt or not compatible with the iPhone".
Launch iTunes
Choose the Help section of the menu
Click "Check for updates". If there is a later version of iTunes, the update process will start automatically.
Alternatively, you will get a message "This version of iTunes is the current version".
If you downloaded iTunes from Microsoft Store, it will update automatically upon the release of a new version. To make sure you get the latest updates, manually check the Store for iTunes updates.
3. Switch to airplane mode
Sometimes connection to iCloud Photos (iCloud Photo Library) interferes with your backup restores. Switching to airplane mode will minimize the risk of errors. To enable airplane mode, go to Settings → Airplane mode (can be found under your Apple ID).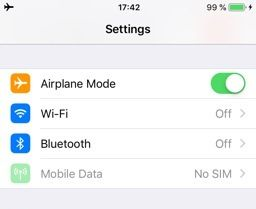 4. Check your lightning cable
Please check if the lightning cable that you're using is MFi certified (meant to be used with iPhone / iPad / iPod). MFi certified products have the following logo on the package:

If you use non-MFi certified cable, backup or restore problems may occur. Please remember that it is always better to use Apple-compatible products while transferring data.
If the cable you are using is MFi certified, make sure that it is not damaged. Here's one example of what it should not look like: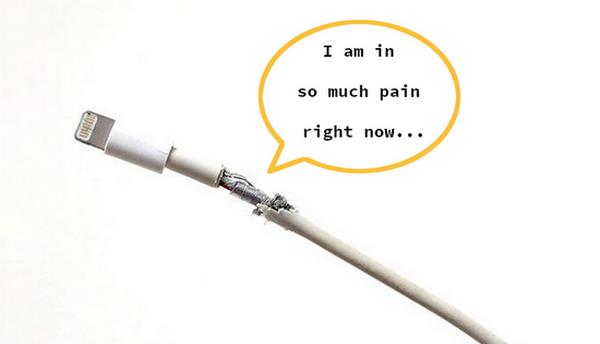 If possible, try using a different cable in any case.
5. Restore using another USB port or another computer
After checking the condition of the USB cable, check your USB port for failures. To do so, connect your lightning cable to another USB port.
If you have a chance, try restoring your iPhone on a different computer to rule out problems with your PC. To do so, transfer iPhone backup to another computer using an external drive, local network or NAS. Don't know where your backup files are? See our guide on how to find iPhone backups.
6. Double-check the passcode
Unlocking is necessary when backing up and restoring iPhone. Check whether the entered passcode is correct. If you have forgotten your passcode or if your device is disabled, see the Apple's official article. Also, in certain iOS versions there may be issues with backup and restore processes unless your passcode is completely switched off. See how to disable your passcode.
7. Check security software
If difficulties occur in the process or at the end of restoration or your device is not recognized, try disabling antivirus until the restoration procedure is complete. For more information on interaction between iTunes and security software, see Apple's guide.
Tried it all and still can't take control over your backups? The next part of our article is about dealing with backups that went rogue.
iTunes backup cannot be restored because the backup is corrupt
If you got this error message, it means that your iPhone backup has gone to the Dark Side. But there might still be a chance to save the data! For this, we offer our own program: CopyTrans Backup Extractor. It searches your discs for all available backups and has a chance of dealing with a corrupt backup. While the files and settings may not be restorable to your iPhone, CopyTrans Backup Extractor will take them out of backup files and onto your computer.
The process goes in 6 easy steps:
First, download and install CopyTrans Backup Extractor:

For installation instructions, follow the installation guide.

Launch CopyTrans Backup Extractor and wait until the program finds all iOS backups on your PC.

Select the required backup.

If the backup is encrypted, enter the backup password and wait for the backup to finish loading.

Select the data you want to restore, click "Next" and select the folder.

Wait for the iPhone data extraction to complete.

Your memories have been rescued!

If you would like to transfer the extracted pictures, music, contacts, messages or other types of data to your iPhone now, we offer a range of products to help you do so. Please check out our combined application suite and may the force be with you!