Whether you want to share your writing ideas with a fellow writer, transfer your kid's scribbles in iPhone notes to a new device, or relocate a note with all passwords, we've got your back. Transfer notes from iPhone to iPhone in 2 steps via a backup or move them from device to device at separate files. No iCloud needed!
---
Apple notes
This is how it works: Firstly, we will create a backup of the device that has the notes that need to be moved on it. The backup will be saved on your PC. After that, we will restore only notes from this backup to another device. No other data on the second phone will be rewritten.
Here is how to transfer notes from iPhone to iPhone step by step:
Step 1: Create a backup of iPhone №1
Download and install CopyTrans Shelbee:



Why does CopyTrans Shelbee handle backups better than iTunes?

🚀 It selectively restores any data from a backup;
🚀 saves the backup to any folder on PC;
🚀 backs up to an external hard drive;
🚀 can make a backup with only the latest changes.

If you need help installing CopyTrans Shelbee, please refer to the installation guide.

Run the program, connect the iPhone that contains notes to your PC and click on Backup > Full Backup.

Select the backup destination by clicking on a green pencil. By default, iTunes saves your backups to C:\Users\*your user name*\AppData\Roaming\Apple Computer\MobileSync\Backup.
⚡ With CopyTrans Shelbee, you can choose any folder!
⚡ You can move the iTunes default backup folder and transfer all previous backups there.
⚡ You can save a backup to an external drive.

If you want to backup your apps, check Save the apps. You will need to log in to the App Store and have a stable internet connection.

If you chose to back up apps, log in to the App Store. Otherwise, skip.

If you see this screen, it means you have an iOS backup password. CopyTrans Shelbee asks for it to validate the backup and make sure you can restore later. iTunes would backup at once, but not restore until you've inserted the right password. What password again?

⚡ Encrypted backups include passwords, Wi-Fi settings, etc. More about encrypted backups from Apple.
⚡ If you don't remember your iOS backup password, you can reset it.


Now please wait until the backup is complete.

And done! The backup is saved to the folder of your choice. Here is what it includes.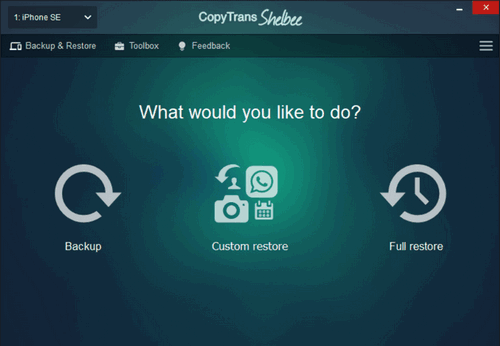 What else is CopyTrans Shelbee capable of? It can:
✔️ restore WhatsApp, SMS and iMessages, contacts, calendars, and more without overwriting all the other data on the device;
✔️ restore apps and app data from a backup even if the app isn't in the App Store anymore;
✔️ change the default folder of an iTunes backup;
✔️ validate the integrity of the backup file after each backup;
✔️ set notifications for regular backups.
Try now for free
Notes on iPhone
Important! Please note that the existing notes will not merge with the notes being restored; the notes that are currently on the phone will be overwritten.
Step 2: Restore only notes to iPhone №2
Connect the device you want to transfer the notes to. Click Custom Restore, then click on the green pencil icon. Choose the folder to which you have previously saved the backup.

If you have chosen to create an encrypted backup, enter the backup password. Then click Next. Please note that no changes are being made to your device at this point, we are just loading the backup.

You will see all types of data this backup contains. Choose Notes and click Next. Skip device encryption in the next window.

CopyTrans Shelbee will ask you to choose where you want to save the backup of your device in case something goes wrong during the Custom restore. Select the destination and click Start.

Please note that the data you selected will be overwritten. Click Next.

Wait until the restore process finishes. After that, your device will restart.

That's it! Your notes have been restored. Your device will now restart.

---
iPhone notes
Transfer notes from iPhone to iPhone as .txt files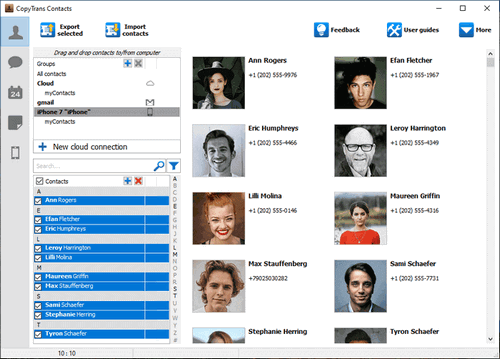 CopyTrans Contacts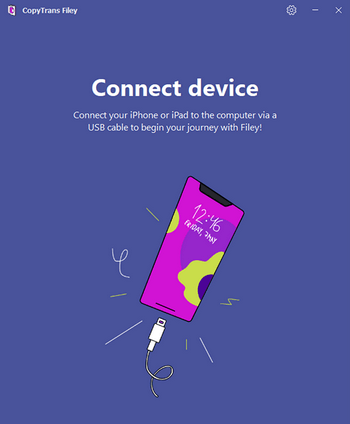 CopyTrans Filey
---
How to share notes on iPhone
You can share a note with another person using AirDrop, Apple inbuilt software. But please mind that you will be able to transfer only ONE note at a time that way and the person should be within Bluetooth and Wi-Fi range.
Go to the Notes app, open the Notes folder, press on the note until the menu appears and choose to Send a Copy.

In the newly opened tab choose AirDrop.

Establish a connection with the second device and wait till the recipient accepts the transfer.
Easy peasy lemon squeezy!
---
How to use notes on iPhone
FAQ
How do I export all my notes from iPhone?
Use CopyTrans Contacts for that. This app exports notes in .html and .txt formats directly to your PC. It also can transfer notes from iPhone to iCloud, Gmail and other cloud accounts. Step-be-step guide here: How to export notes from iPhone. Get a free trial version
How do I transfer notes from old iPhone to new iPhone?
A very well-addressed question! Follow the instructions above to learn that.
Why can't I share my notes with someone on iPhone?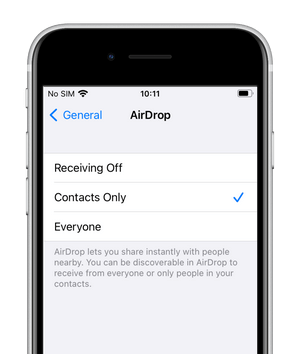 There might be a couple of reasons why AirDrop is not working:
🥕 Check your settings. Go to Settings > General > AirDrop. If the recipient's AirDrop is set to receive from Contacts Only, they need to have your email address or mobile number in your contact card for it to work. But you can change the setting to Everyone, if you don't want to share personal info.
🥕 The person whom you are sending the note to is too far away from you and doesn't have Bluetooth and Wi-Fi turned on.
🥕 The personal hotspot is turned on.
🥕 You and the person you are transferring the note to are not on the latest version of iOS.
How do I transfer notes from iPhone without iCloud?
You don't need to enable iCloud sync to follow the step of this guide! You're most welcome:)
Can you transfer notes from computer to iPhone?
Due to Apple limitations, you cannot transfer notes directly to the Notes app from your PC. But what you can do is to download notes from iPhone to PC first in .txt format and then move them back to another iPhone with CopyTrans Filey. Here's how to do it: How to export notes from iPhone.