AirDrop is an important feature that allows you to share and receive photos, documents, and more. For AirDrop to work flawlessly, you need to meet the only requirement – both devices have to be from Apple. However, lots of users are still wondering if it is possible to AirDrop to PC.
And there can appear some questions:
– Can I AirDrop from iPhone to PC?
– Is there AirDrop Windows alternative?
– How to access files on iPhone from PC?
– What about transferring files from iPhone to PC without iTunes?

No worries! We are here to help you and resolve all your problems and answer your questions. By the way, we know the latest tool for AirDropping files to PC 😉
Airdrop for Windows
Myth or Reality?
Unfortunately, Windows OS doesn't support the AirDrop function. But you can still find lots of discussions on the Internet where people are trying to figure out how this could be done.
Even though you can't access the app right on your desktop to airdrop from iPhone to PC, there is a little trick to get your files wirelessly. Get things done in an alternative way – CopyTrans Filey, a free tool to transfer files between PC, iPad, and iPhone over Wi-Fi.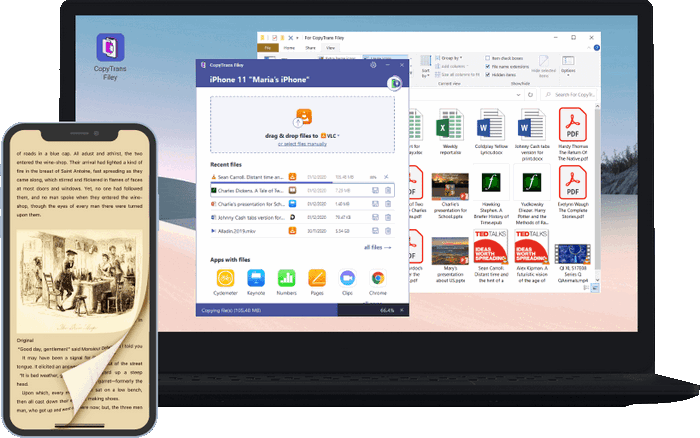 💜 What CopyTrans Filey can do for you:
▪ Transfer files from iPhone to PC and back without iTunes;
▪ Add documents to device or PC over Wi-Fi;
▪ Transfer photos and videos from PC to iPhone or iPad;
▪ Make space on iPhone by deleting the largest or oldest files;
▪ Exchange work documents between your device and PC, using iPhone as USB flash drive.
CopyTrans Filey can handle almost any format, provided that it is supported by the application you work with.
The most popular file extensions are:
✔ pdf
✔ doc, docx
✔ xls, xlsx
✔ ppt, pptx
✔ epub
✔ txt
✔ avi, mov, mp4
✔ flv, mkv, mpg, webm, wmv
✔ mp3
✔ jpeg, jpg
This is how AirDrop for Windows 10 looks like using CopyTrans Filey:
Download and install CopyTrans Filey from our website:

Free download

If you don't have iTunes or iOS drivers installed on your computer – here is the first screen CopyTrans Filey will greet you with:

At this point, you have two options:

– Install iTunes: click on this button to download the Apple iTunes installation file from apple.com;

– Install iOS drivers: this button leads to our article explaining how to install iOS drivers on your PC without installing iTunes.

Once the installation is complete, restart the application.

To establish an initial connection with CopyTrans Filey, connect your device using a USB cable.

If you want the program to create a Wi-Fi bond between your device and PC, make sure to allow connecting over Wi-Fi, then click the "Let's go" button.

💡 For a successful wireless connection, make sure your iPhone and PC are on the same Wi-Fi network.

You will see a list of apps with all your files.
CopyTrans Filey supports multiple apps. .

Choose the app that contains your files from the list at the bottom. Click on the floppy disk icon next to the files you want to AirDrop to Windows.

Choose the destination folder to store your files. And there you have it! Here is how to AirDrop pictures, documents, MP3 files, and much more using CopyTrans Filey.
The entire workflow is exceptionally straightforward and user-friendly. Due to the displayed instructions, you learn that you only need to drag and drop the files you are interested in to have them transferred to your PC!
⚡ The reverse process is equally easy: CopyTrans Filey can be used to AirDrop from PC to iPhone as well.
CopyTrans Filey features at a glance:
🔸 Transfer files wirelessly
Connect via a USB cable once, create a link with your device and enjoy your wireless connection ever after!
🔸 Open device files on PC
Open files from your device in the app without saving them to your computer.
🔸 See all your files in one place
Get a comprehensive overview of all the files on your device.
🔸 Sort files by size or date
Browse through your files in a way that makes sense: find the latest, oldest, or heaviest files with ease.
Free download
Airdrop to Windows
via iTunes File Sharing
iTunes File Sharing is a managing tool that allows users to copy files between their computers and apps on iOS or iPadOS devices. For example, you can create a document in Pages on your iPhone, and then copy it to your PC so that you can open it in Pages for Windows 10.
Disadvantages:
❌ Not all iOS apps support iTunes File Sharing;
❌ It allows you to import individual and multiple files, but not file folders.
Check out the instructions and see which of your iOS apps can share files with your Windows computer.
---
⚡ If you don't like your experience with iTunes, there is always an alternative. Several third-party programs do most of what iTunes does, if not more. One of these may do the job for you: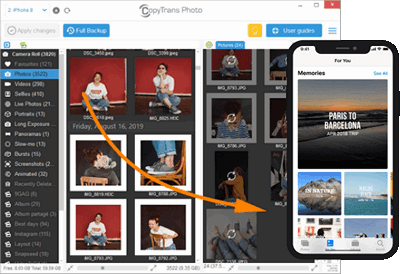 Transfer iPhone photos to the PC and back
Transfer photos and videos from iPhone to PC
Move photos and videos from PC to iPhone
Create and edit iPad albums
Organize photos and preserve album structure
Keep EXIF data intact
JPG, HEIC, MOV, Live photos
Download and try for free!
Manage iPhone contacts, messages, notes, and calendars on your PC
Transfer contacts from one iPhone to another
Back up your messages to a PC
Manage your iPhone and iCloud calendars
Save your iPhone notes to the computer
Download and try for free!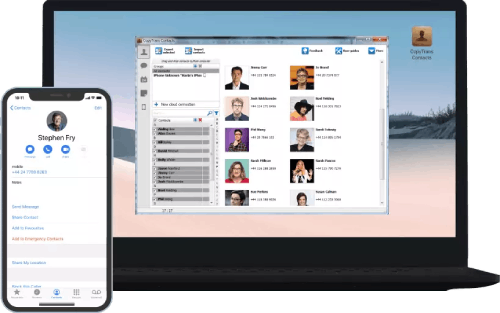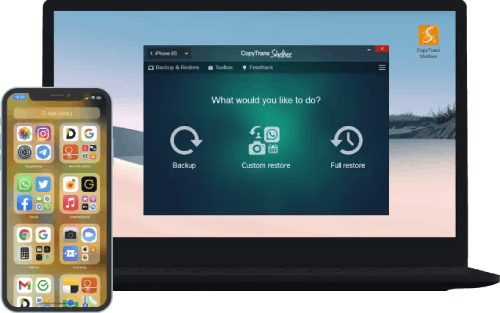 Back up your iPhone to the PC without iTunes
Back up and restore iPhone without iTunes
Restore iPhone data selectively
Restore WhatsApp without iCloud
Transfer iOS apps to new iPhone
Download and try for free!
---
Conclusion
Can you AirDrop to a PC? The answer is no. However, you can use alternative tools like CopyTrans Filey to share your files between any iOS device and the PC over Wi-Fi. It is the safest and quickest way we know. Do you know how to AirDrop to PC in a different way? Why not tell us in the comments section below? We'll be happy to add your solution to the list.