"The best camera is the one you have with you," says a well-known adage among photographers. Our smartphones go with us everywhere most of the time, so the best camera to shoot photos quickly and easily on-the-go is often your iPhone. Much loved, Apple's iPhone and iPad have some of the most powerful cameras in their class.
High-resolution pictures populate the Camera Roll rapidly. Next thing you know, your iPhone storage is full.
When it comes to safely backing up all your photos on your computer or an external drive, iTunes can hardly help. In this post, you'll find the 6 most frequently used ways to transfer images from your iPhone or iPad to your PC without iTunes, and thus clean up space on your device:
1. Windows-Explorer
Windows Explorer allows you to copy your photos from your iPhone to your PC without any third-party software.
Just connect your iPhone to your computer and find the entry under "Portable devices" in Windows Explorer with the name of your iPhone. Next, open the "DCIM" folder and merely drag and drop your photos to your PC.
Note: You'll get your photos in a chaotic sequence, incorrectly rotated, and without any folder structure. So much work is still ahead.
2. iCloud
You can also use iCloud to transfer your iPhone photos and videos wirelessly to your PC.
For this method, enable iCloud Photo Library on your iPhone (Settings> Apple ID> iCloud> Photos). After this, your photos and videos will start uploading to your iCloud. You can check the box next to "Download and Keep Originals", if you want to keep the high-resolution original photos and videos on your iPhone, or "Optimize iPhone Storage", if you want to store the original photos and videos in iCloud and have space-saving versions on your device (i.e. only thumbnails).
After this, log into your iCloud account from your PC, select the photos you want to download one by one, and click the Download symbol in the top-right corner.
Note: Unfortunately, Apple scrapped the option to select and download multiple iCloud photos to your PC at once. However, you can still download them in small batches by sharing entire moments. Click the small plus sign at the right top corner of one of the moments. This will select all the pictures in the moment. You can download them to your PC now.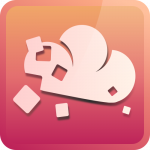 3. CopyTrans Cloudly
To transfer your iPhone photos and videos to PC all at once, use CopyTrans Cloudly.
If you have iCloud Photo Library enabled on your iPhone, you can use CopyTrans Cloudly to download all your photos to PC. For this, open CopyTrans Cloudly from the CopyTrans Control Center, enter your password and login and choose the Download option.
Then select the folder on your computer where you would like to store all your photos and start downloading. After it is finished, open this folder and you will find all your images there.
After you downloaded all your photos and videos, you can switch off iCloud Photo Library on your iPhone and remove all your images and videos from icloud.com with CopyTrans Cloudly. This will free up a lot of storage in your iCloud account and you can even downgrade your iCloud storage plan and pay less.
Note: Switching off iCloud Photo Library will most likely erase most of your photos from your iPhone. But don't worry. If you still need those pictures on your device, just import them to your iPhone with CopyTrans Photo!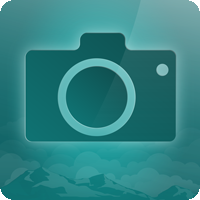 4. CopyTrans Photo
A simple solution for transferring and managing photos back and forth between your iPhone, iPad, and PC.
Hook your iPhone to your computer and start CopyTrans Photo. All your iPhone photos will start loading immediately. The photos from your iPhone will be shown in the left-hand pane of the program, while all the computer files and folders will be displayed on the right side.
Now you can select some of your images or all of them at once (by pressing the ctrl and "A" keys simultaneously) as well as all your photo albums, and transfer them with a simple drag-and-drop to the PC pane. Finally, click the green "Apply" button and you're all set!
This way you can easily back up your iPhone photos and organize them in albums so that they look exactly like they do on your Apple device. You can also back up all photos in one click using the Full Backup option in CopyTrans Photo.
Advantages:

Easy to use, can also move photos and videos from PC to iPhone;

It is also possible to copy all albums back and forth, and sequence is completely taken into account;

The smart Full Backup function will recognize existing photos and will not create duplicates;

CopyTrans Photo is compatible with all versions of iOS, iTunes, and Windows.
Note: After the free trial version (100+ free actions), you'll be asked to pay $19.99 to unlock the full version of CopyTrans Photo. But this price includes a lifetime license and 2 years of free updates.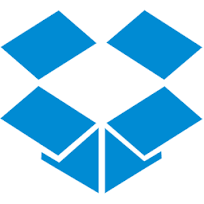 5. Dropbox
With Dropbox, you can transfer your pictures from iPhone to PC via LAN.
To do this, install the Dropbox app on your iPhone, start it, and tap the plus symbol at the bottom of the screen > Upload Photos. Choose individual photos or select them by moments and add them to your Dropbox.
Now install Dropbox on your computer and open the Dropbox folder you have created from your iPhone. Your iPhone photos will appear there. You can then move these pictures from your Dropbox to any folder on your PC.
Note: You'll get only 2Gb of free space in Dropbox, while a 1Tb account will cost you $9.99 monthly. Photos on your iPhone should be picked individually or selected by moments, not in one big batch. In addition, the original structure of folders on your iPhone won't be retained. If you have accidentally copied a photo twice, Dropbox does not detect this and creates a duplicate.
6. Google Drive
Google also offers 15GB of storage for free and allows you to transfer your iPhone images wirelessly to the PC.
To transfer photos from your iPhone to the PC via Google Drive, first download Google Drive from the AppStore and install it on your iPhone. Open the app, tap the plus symbol at the bottom of the screen > Upload > Photos and Videos. Now you can select photos and upload them to your Google Drive.
Then install Google Drive on your computer. A folder called "Google Drive" will be created automatically on your PC. Open this folder and find your uploaded pictures in it.
Note: 100Gb of storage space will cost $1.99 a month. With Google Drive, you cannot select more than 10 photos at once. The photo albums you created on your iPhone will not be imported. If you select images you uploaded before, Google won't detect this and will create duplicates.
Email
Finally, there is one more way to save your iPhone photos to PC: you can send them by email. This method is slow and not effective, so we didn't include it in the list.
To do this, go to the Photos app on your iPhone > Camera Roll > Select. Now select photos (not more than 5), click the icon at the bottom left corner and select "Mail" from the list of suggested options.
Note: You cannot send more than 5 photos at a time, so this process is very tedious.
Conclusion:
The best option to transfer images and videos from iPhone to the computer is CopyTrans Photo. You can pick just a few photos or transfer all of them back and forth between your iPhone, iPad, and computer. CopyTrans Photo will save the album structure you have on your device. With CopyTrans Photo, you can store your personal images on your PC or external hard drive and you do not have to worry about the security of your personal data. CopyTrans Photo is constantly evolving and getting more and more new features. Its price of $19.99 also makes it the most favorable option, which will save you a lot of time and nerves.
Which method do you prefer? Let us know in the comments.