You have taken superb photos with your iPhone and want to copy them to the PC to view them on a large screen. You connect your iPhone to the PC, but suddenly there is an error message that runs: "A device attached to the system is not functioning".
What does this message mean? It means there is a connectivity issue between the PC and the connected iOS device, and Windows assumes that the device (iPhone or iPad) is not accessible. The error can occur due to several reasons but rest assured: it is a fairly common problem that can be fixed quite easily.
This point-by-point guide will explain what to do if you see this error.
First thing to check: device connection
In some cases, the error can occur because of a connectivity issue between the USB device (in this case, your iPhone) and the PC.
To prevent this, disconnect your iPhone or iPad from the PC. If there are other USB devices connected to your computer at the same time, unplug them as well. Once it is done, reconnect your iOS device to the PC, preferably using a different USB port and a different cable (see more about ports and cables below).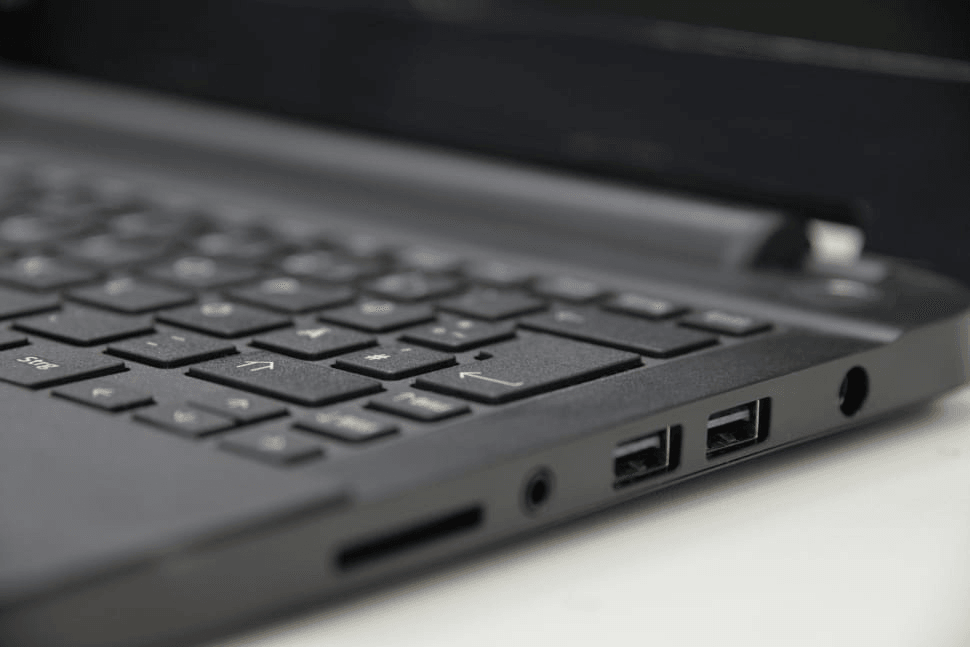 What is causing the error in Windows 10?
First things first, let's take a closer look at the most common causes for this error.
In fact, for a long time (starting from iOS 11 and iPhone 7), the default formats for Apple's images and videos have been HEIF and HEVC respectively. If you are interested in what they are, see what Apple has to say about them. These formats offer the same or better quality than JPEG and H.264 while taking up to 50% less space. On the other hand, they are still much less widespread outside the Apple universe and are not compatible with Windows without special codecs.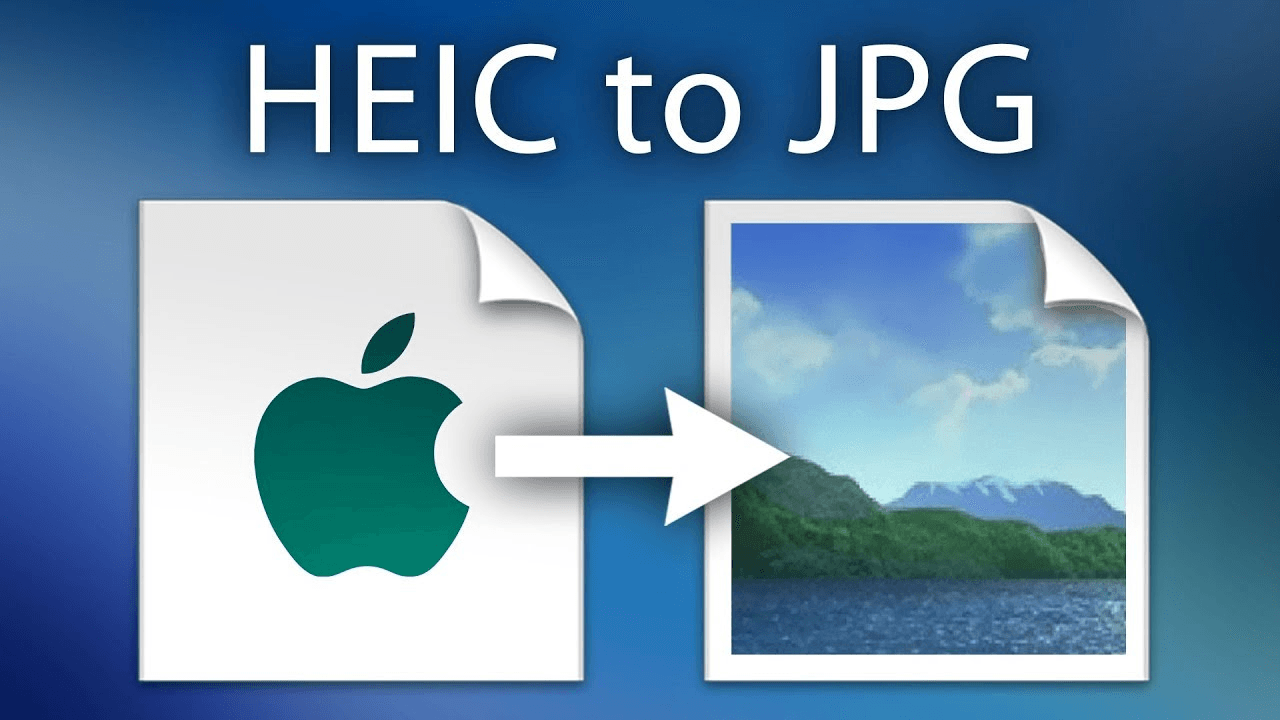 This is why, when you copy your HEIF or HEVC files to a PC, they are automatically converted to JPEG and H.264 formats. However, it is during this real-time conversion that the notorious error "A device attached to the system does not work correctly" can occur.
Numerous tests carried out on iOS devices have demonstrated: the error occurs very often when there is no free space on the iPhone or iPad. Why? Well, if there is not enough memory then there is not enough space to save converted files on the iOS device before transferring them to the PC. Suddenly, the system does not understand what is happening … and that triggers an error.
Now, how to overcome that?
Solution 1. Free up space on iPhone or iPad
We already know that one of the most common causes for the error is lack of space on the iOS device when converting HEIF / HEVC photos and videos.
This is why we strongly recommend that, before going on to the other solutions presented below, you check the storage space on your device by going to Settings> General> iPhone Storage.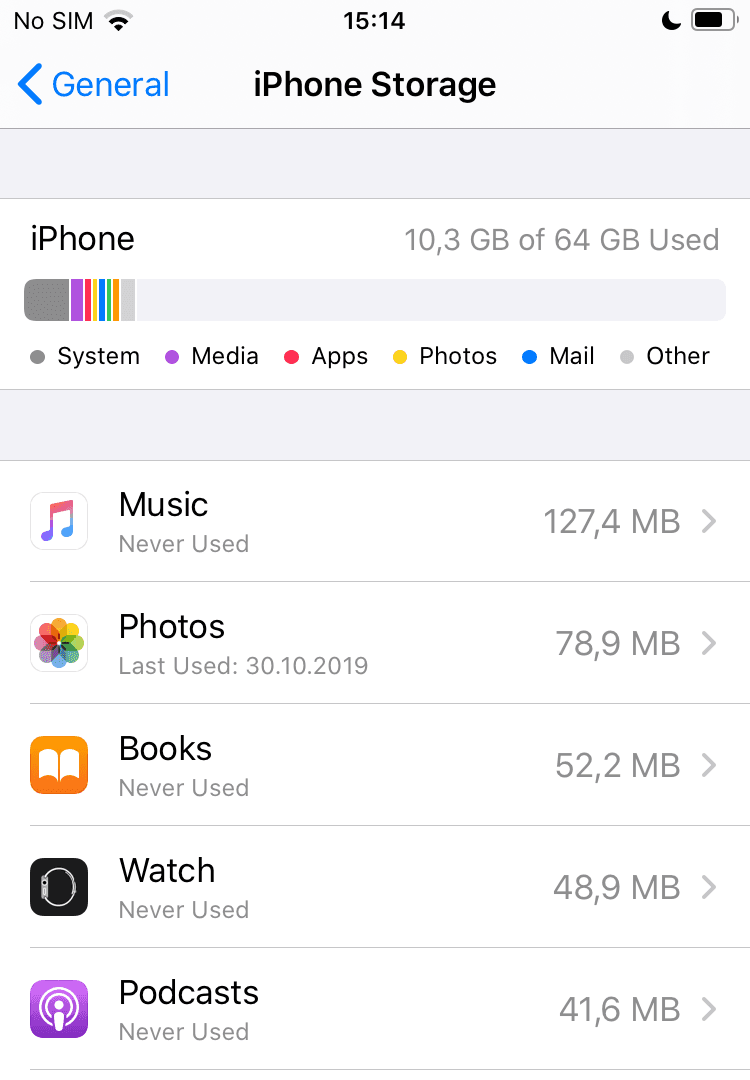 Solution 2. Transfer the original files
As explained above, the error occurs when HEIF (HEVC) files are converted to JPEG (H.264) format during the transfer to PC. It is therefore not surprising that we can get around this problem … by simply avoiding converting files during the transfer. Here's how to do the trick:
1. On your iOS device, go to Settings and scroll down to "Photos".
2. In the section "Transfer to Mac or PC" at the bottom of the screen, choose "Keep Originals".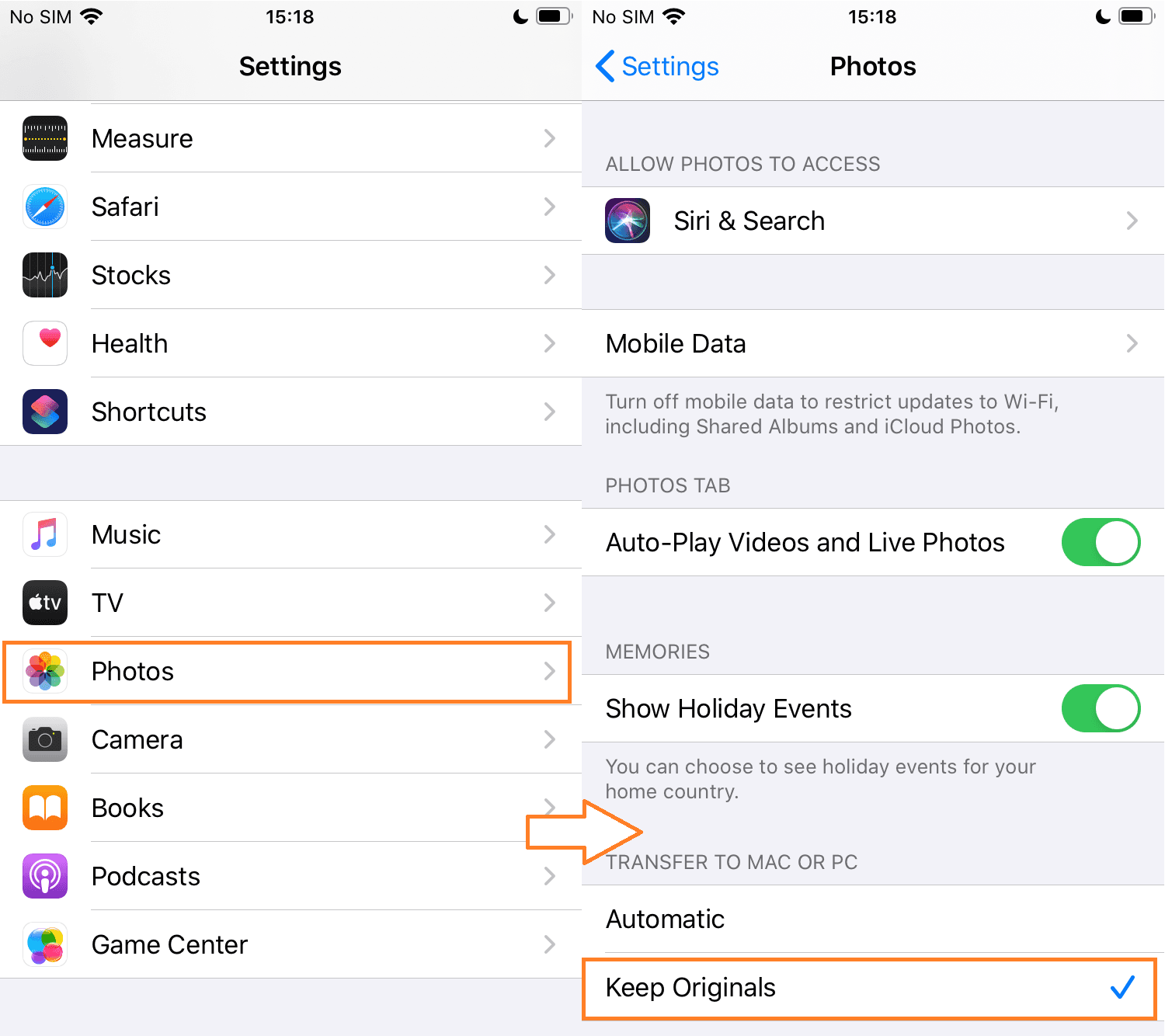 That did it! From now on, photos and videos will be transferred to the PC with their original extension.
However, as we already know, Windows does not support HEIF / HEVC files. So how do you view them on the PC? Well, there are two solutions:
Download a codec that "teaches" Windows to read HEIF and HEVC files without converting them to JPEG. These codecs can be paid (like the ones Windows offers when you click on a HEIC file) or free like CopyTrans HEIC.
Download CopyTrans HEIC for free
Convert the files using a third-party converter. As the conversion will take place on PC, you can be sure: the error will no longer occur. Here too, you can opt for CopyTrans HEIC which allows you to not only view HEIF files but also to convert them to JPEG. Check out user guide on CopyTrans HEIC for more information.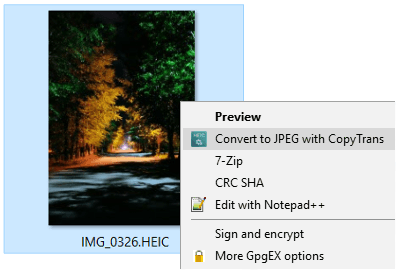 💗 What makes your experience with CopyTrans HEIC so enjoyable:
– Free for personal use;
– Allows you to view HEIC photos on PC without converting them;
– Converts offline;
– Preserves original EXIF data.
Solution 3. Transfer photos from iPhone to PC via CopyTrans Photo
By far the easiest and fastest way is to use our CopyTrans Photo application which has been designed for transferring photos from iPhone to PC.
What advantages does it offer? Well, if the default settings of your iPhone have not been changed, this software retrieves the original HEIC files and converts them using PC resources, thus sparing your iPhone the effort.* As the iOS device doesn't have to reserve space for conversion this effectively eliminates the majority of scenarios that can trigger the error. In addition, the protocols used by CopyTrans Photo ensure a very stable connection. And if you don't want to convert the files to JPEG, CopyTrans Photo can transfer them in their original format.
You can download CopyTrans Photo by clicking on the button below:
⭐ Want to know more about transferring photos and videos via CopyTrans Photo? Here is the complete guide: How to transfer iPhone photos to PC?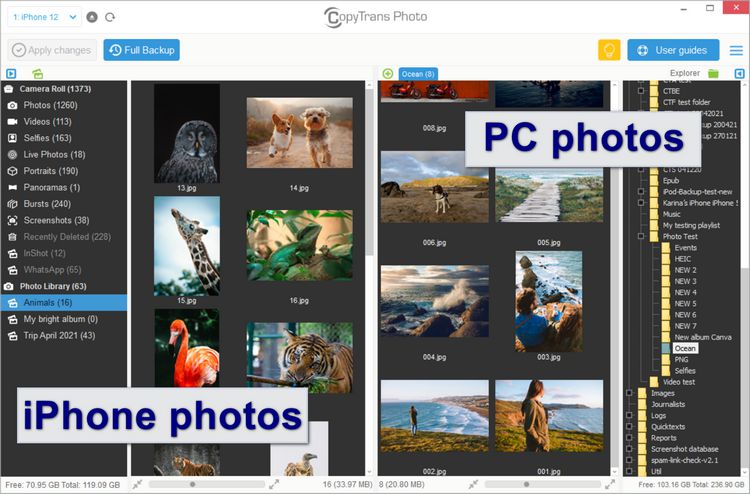 ⚡ Why people choose CopyTrans Photo:
– Convenient way to manage photos and videos on your iPhone from PC;
– Preserves original quality and EXIF data;
– Preserves album structure;
– Works offline;
– Compatible with the latest iOS, iTunes, and Windows versions;
– ProRAW Apple format compatible.
Additional solutions
You have tried everything yet still the issue persists? Aside from the lack of space during conversion, the error can be caused by a variety of technical problems such as bad connection, incompatible drivers or a faulty USB port. See our troubleshooting tips below:
Solution 4. Try a different USB port or lightning cable
Good advice not to be overlooked
In order to avoid any troubles with connection, it is recommended to purchase the original, Mfi certified lightning cables. Using non-certified cables can cause technical problems.
You can tell that the cable is MFi certified if it has the following logo on the packaging: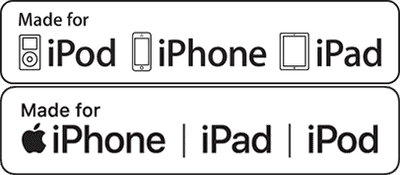 If you would like to know more about MFi certified accessories, be sure to read the guide by igeeksblog.
Also, remember to check for damage. Even if the cable seems to be all right with no visible defects, it may still be wise to try another.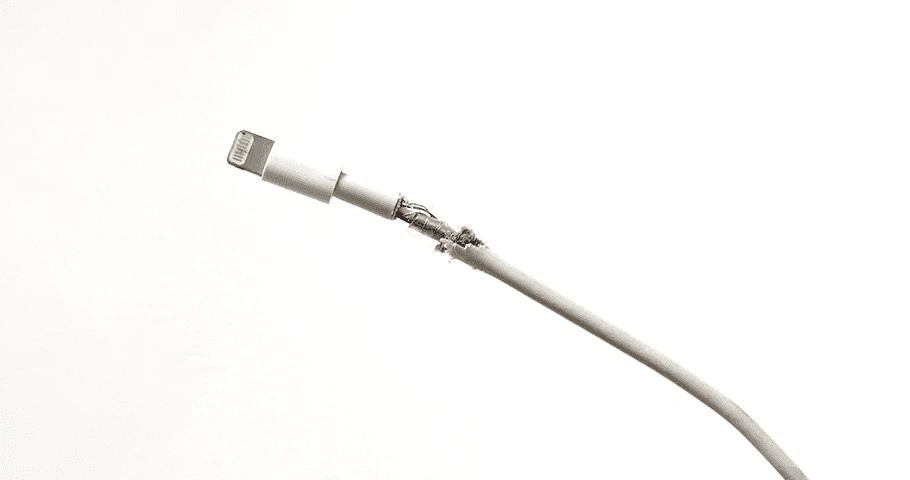 You can also try connecting your lightning cable to another USB port because it is a possibility something went wrong with the first one. If your PC has more than two ports, it may be helpful to check all of them, one by one.

Solution 5. Update the Apple drivers
In some cases, a bad connection may be caused by outdated drivers.
Do you want to install the latest Apple drivers without having to deal with iTunes? We made it possible! To do this, use the CopyTrans Drivers Installer application. Here is the article that explains how to proceed:
Install iPhone and iPad Drivers without iTunes
*CopyTrans Drivers Installer will ask you to uninstall iTunes: this is a temporary measure and you will only need to do this once. We ask you to uninstall iTunes to reshuffle the drivers components. After you have done that, you can install and use iTunes again: your media library won't be affected.
Advantages of CopyTrans Drivers Installer:
✔️ Updates and reinstalls drivers within one app;
✔️ Keeps iTunes library intact;
✔️ Compatible with all iOS devices;
✔️ Quick, easy, and free.
If you want to, you can install the latest version of iTunes. During installation, the latest necessary drivers will be downloaded automatically. Depending on the version of iTunes installed on your PC, choose one of these two methods:
If you downloaded iTunes from the Apple website, open iTunes and go to "Help"> "Check for updates".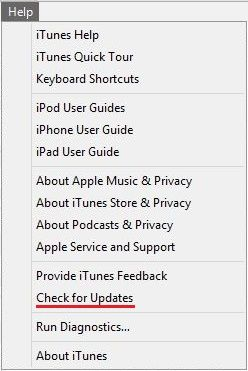 If you downloaded iTunes from Microsoft Store, find the Microsoft Store app via the search bar or by clicking on the "Start" button and open it. Then click on the three dots in the top-right corner of the screen and choose "Downloads and updates".
Solution 6. Reset location and privacy
When you connect your iPhone to the PC for the first time, you are asked to trust the computer first. In some cases (for example, if you clicked "No" or something went wrong), the error "A device attached to the system is not working properly" may occur. Unfortunately, the only solution available in this scenario is to reset the settings.
To do this, disconnect your iPhone from the PC, then go to Settings -> General -> Reset and choose Reset location and privacy. You will be asked to insert your passcode.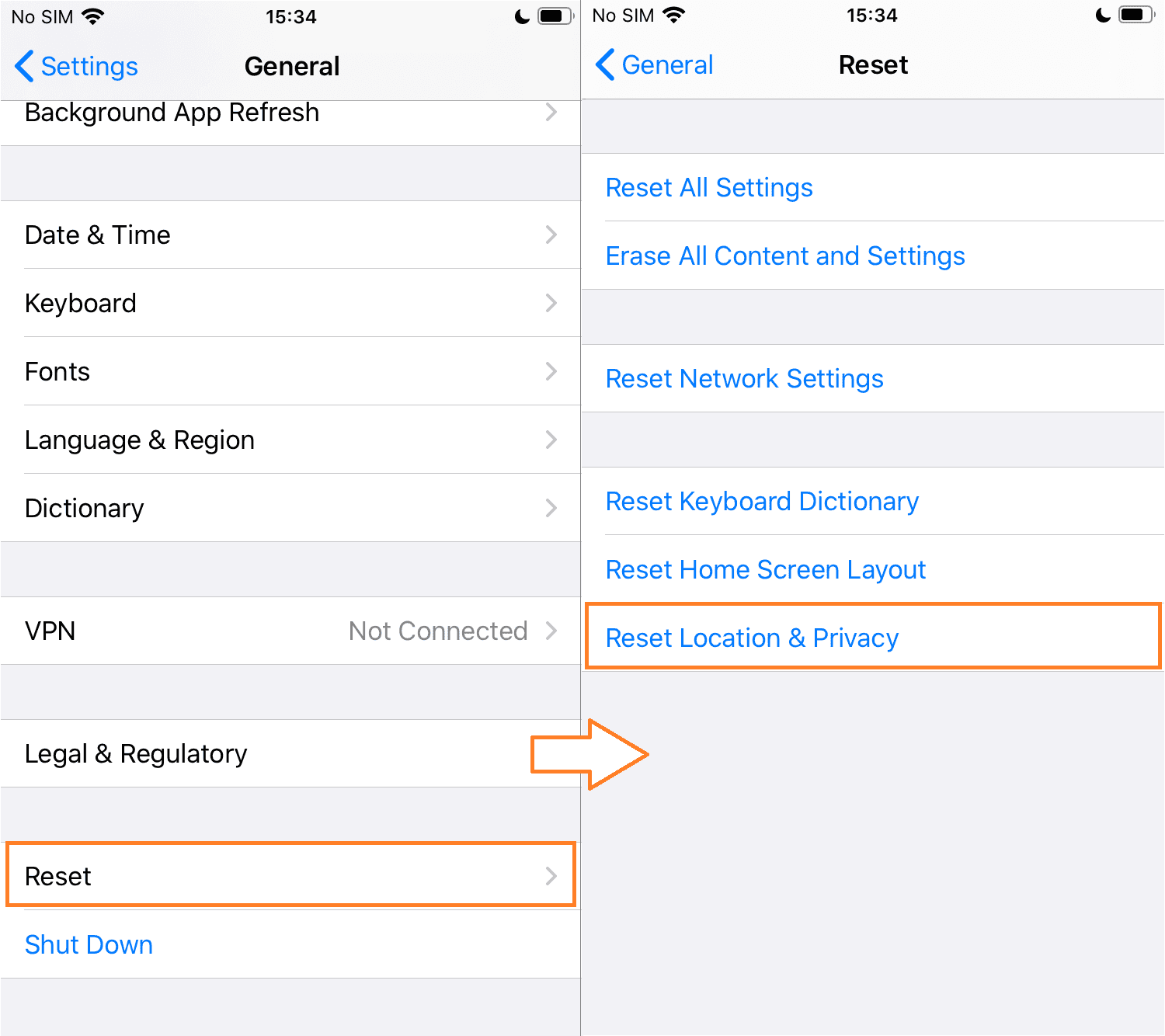 Warning
This will erase all your settings regarding trusted computers to which you have connected your iPhone in the past.
Once you have reset these settings, reconnect your iPhone to the PC and confirm that you trust this computer.
We hope this article helped you to find the effective solution to correct the above described issue! Let us know about your experience with this error.

* For converting HEVC video files, CopyTrans Photo will use the resources of Camera Roll, but only if there is enough space on the device. If the storage is not sufficient, CopyTrans Photo will transfer files in the original.
Error 0x80070141: the device unreachable
The error 0x80070141 means that the device is unreachable. It is one of the most recognizable errors encountered by Android and iOS users. It occurs when the user is trying to open, copy or move a photo from a camera storage device to PC.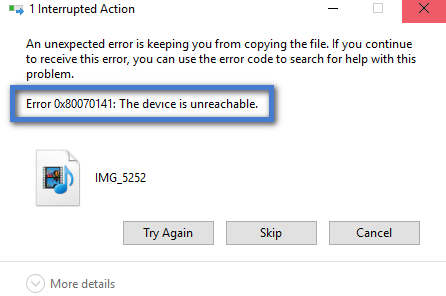 When transferring files from your iOS device to PC follow these troubleshooting steps to fix this issue:
Disconnect your device;
Go to Settings;
Open Photos;
Scroll down to "Transfer to Mac or PC" and select "Keep originals";
Try to copy/paste files again.
It should work fine now!