You were using CopyTrans or CopyTrans Manager for ages and it was working perfectly fine. Until now. Today you opened the app and saw that all your tracks are in Chinese. Suddenly your Music Library looks like this.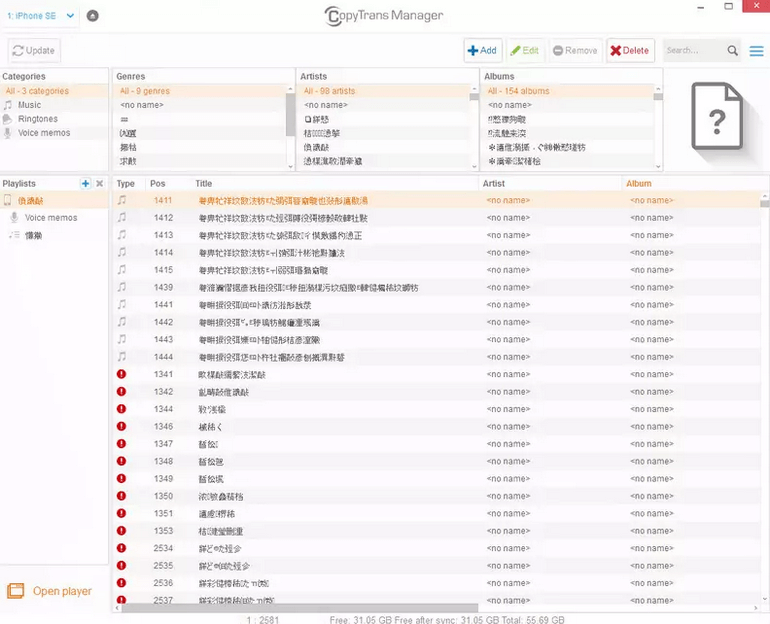 Your computer has always been in English and the app language is English as well, but all your music tracks display in a wrong language. You have never spoken any Chinese or even been to China (this part hurts the most). You tried to reboot and switch languages in CopyTrans, but it didn't help. And now you feel frustrated and want to know what the heck happened and what can be done to fix the issue.
Below I'll show you a few ways to fix your Music Library. These helped our customers and might help you as well.
Why this happened
This issue occurs due to a minor iPod or iPhone Music Library corruption mostly caused by third-party apps. For instance, some free Chinese utilities installed on your PC, such as audio cutting and joining applications which do not care about users' data security, might have screwed your tracks up.
How to fix the Music Library on my iPhone or iPod
Unfortunately, not much can be done to save your Music Library once it's been corrupted. However, there are at least three solutions:
1. Restore your previous library from a backup made by CopyTrans Manager
Not many of you know that from time to time CopyTrans Manager creates automatic backups of your iPod/iPhone library without notifying you. This way you can restore your music library from these backups when needed. This option is only available if you've used CopyTrans Manager at least once before the corruption took place.
Navigate to the Settings, hit Restore and choose one of the previous backups.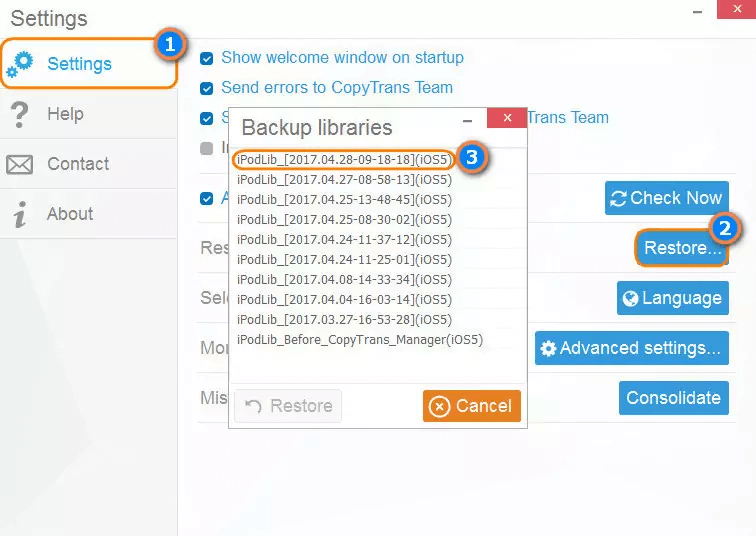 If you need a detailed guide on how to restore an iPod library from a previous backup, the following article will help you: How do I repair a corrupt iPod library?
2. Replace the corrupted library with a new one using CopyTrans Manager
This solution will work only if you have a copy of your music library somewhere on your computer, CDs, or can re-download your songs from the websites you purchased them from.
Now open CopyTrans Manager, connect your device and delete all your music from it. Remember to hit the Update button after deleting tracks with CopyTrans Manager. Otherwise, changes won't be saved to your device.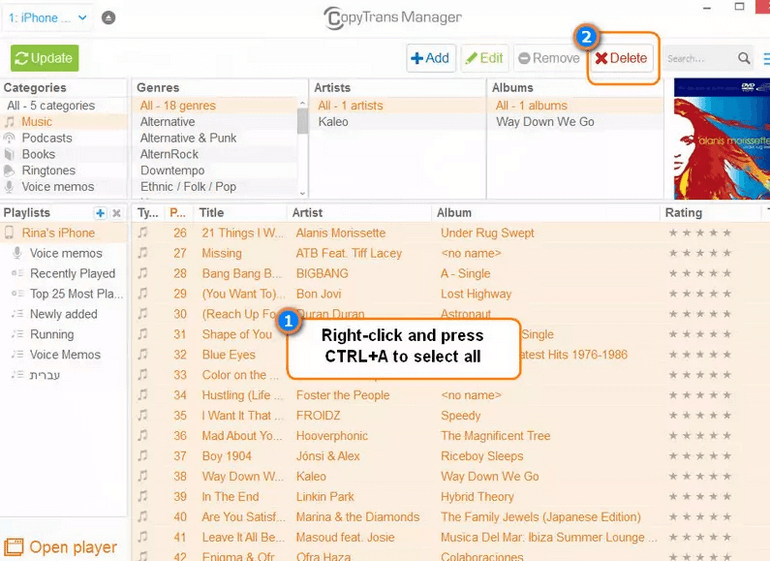 After this, add music from the backup copy you have on your PC, CDs, etc. If you are not sure how to do this, refer to the following guide for help: How do I add music and videos to my iPod or iPhone?
3. Create a new music library using iTunes
Here's how to create a Music Library from scratch on your iPod or iPhone using iTunes.
Download and install the CopyTrans apps. Start it and make Smart Backup to iTunes. Thus you'll populate your iTunes library with iPhone/iPod tracks.

Close CopyTrans and open iTunes. Click on your device icon. Tap on Summary and scroll down to the Options section. Tick the box next to "Manually manage music and videos".

Now tap on Music on the left-side pane and check the box against "Sync music" and select the items you want to sync. Hit the Apply button at the bottom of the window.

After this, iTunes will erase your iPhone/iPod and put an exact copy of your iTunes library onto your device.

Just open CopyTrans or CopyTrans Manager and make sure that your library is in English again.
If you have any questions or comments ask them down below or email our Support Team directly. We are always happy to help.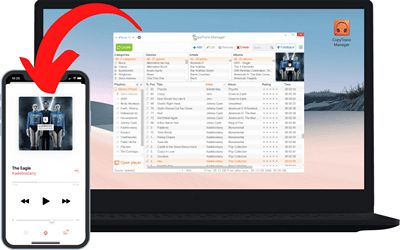 CopyTrans Manager is a lightweight FREE alternative to iTunes
🌞 Transfer music and videos
from PC to iDevice
;
🌞 Create and edit
playlists
;
🌞 Edit
track metadata
;
🌞 Add
album artwork
.
Download for free