To protect sensitive data, such as passwords, Wi-Fi settings, website history, and health data, one can use password protection and encrypt backups in iTunes. In case it is no longer necessary, you can turn off iTunes backup password.
These are the problems that some users face with encrypted backups if they do not have sensitive data to protect:
✘ a password can be forgotten;
✘ hence, there's a risk in losing data in the backup.
This article provides information on how to remove password encryption and achieve eternal greatness. Select one of the options below:
What is the default password for iTunes backup?
Actually, there isn't such thing as default iTunes backup password. The first time you encrypt your backup, the combination is saved on your device. From now on, it is regarded as a default backup password. It may randomly assign one of your existing passwords saved in your Keychain. iTunes doesn't let you know the backup is encrypted until it is time to restore. You can either try to guess what the password is or reset it.
iTunes offers an encryption option to protect backups of your iPhone, iPad, or iPod touch stored on your computer. Encrypted backups can include information that unencrypted backups don't:
✓ saved passwords;
✓ Wi-Fi settings;
✓ website history;
✓ call history.
💡 If you want to validate your backup and check the backup password upon creation, use CopyTrans Shelbee.
iTunes backup encryption password
Turn it off without iTunes
You can easily turn off iPhone encryption without iTunes using CopyTrans Shelbee – iPhone backup software for your Windows PC. Follow these simple steps:
Download and install CopyTrans Shelbee.
Download CopyTrans Shelbee
If you need help installing the program, refer to the installation guide.
Navigate to Backup > Full backup > Encryption.
Now click the Remove tab, enter the current password, click Remove and begin backing your phone up by clicking Start.

NOTE: the password will be removed after the backup begins.
Why people choose CopyTrans Shelbee:
🔹 Choose any folder to store your backup, as well as change the default backup folder set by iTunes.;
🔹 Validate integrity of the backup file after each backup*;
🔹 Add password protection at any time to encrypt your backup;
🔹 Choose between a full Backup or only Latest changes backup;
🔹 Set up reminders when it's time to do a backup;
🔹 Restore selected data;
🔹 Restore apps to any iOS device with ease even if they have been removed from the App Store after **;
🔹 Restore data from a corrupted iTunes backup.
Get a free test version
* Unlike iTunes, CopyTrans Shelbee validates integrity of each backup after it is done. Let's say you have done 10 consecutive backups over a period of time, attempt #3 was corrupted in the process, but you were never made aware of this. That means that the rest of them were done in vain. Restore attempt will give you an error message. We make sure this does not happen.
** Provided you made a backup with CopyTrans Shelbee v2.1 and above before they were removed from the App Store.
---
If you don't like your experience with iTunes, there is always an alternative. Check out CopyTrans programs: they can do as much as iTunes, and even more.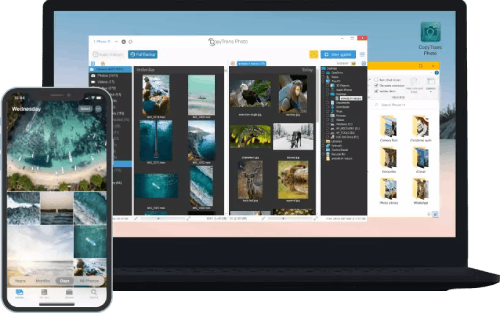 Transfer iPhone photos to the PC and back
Transfer photos and videos from iPhone to PC
Move photos and videos from PC to iPhone
Create and edit iPad albums
Organize photos and preserve album structure
Keep EXIF data intact
JPG, HEIC, MOV, Live photos
Download and try for free!
Manage iPhone contacts, messages, notes, and calendars on your PC
Transfer contacts from one iPhone to another
Back up your messages to a PC
Manage your iPhone and iCloud calendars
Save your iPhone notes to the computer
Download and try for free!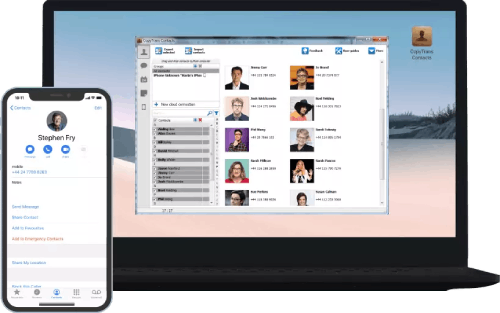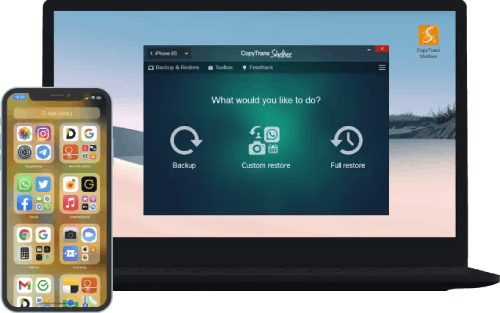 Back up your iPhone to the PC without iTunes
Back up and restore iPhone without iTunes
Restore iPhone data selectively
Restore WhatsApp without iCloud
Transfer iOS apps to new iPhone
Download and try for free!
---
Can t remember encrypted iPhone backup password
Turn it off using iTunes
Below we will show you how to remove password encryption in iTunes:
First, open iTunes and connect your iOS device.
From the Summary tab of your iDevice settings in iTunes, uncheck the Encrypt iPhone backup option.
When prompted, enter the encryption password and click OK.
iTunes will now create another backup of your iPhone, iPad, or iPod touch which will not be encrypted.

This is how to turn off password encryption in iTunes!