If your iPhone or iPod is in the Automatic Sync mode, your music library will automatically be replaced with the iTunes library as soon as it gets connected. There is a simple way around this.
Press the Shift and Ctrl keys when launching iTunes. Keep pressing these two keys, and you will see the following message.

Click on Continue (keep Shift and Ctrl pressed until iTunes detects your iDevice).
Untick the Open iTunes when this iPod is connected option. This way, you will not need to use the Shift and Ctrl key technique in the future. And tick Manually manage music and videos.

Do not forget to validate your changes by clicking on Done.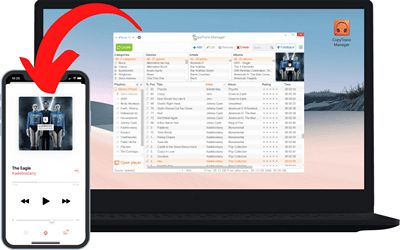 CopyTrans Manager is a lightweight FREE alternative to iTunes
🌞 Transfer music and videos
from PC to iDevice
;
🌞 Create and edit
playlists
;
🌞 Edit
track metadata
;
🌞 Add
album artwork
.
Download for free
---