This quick guide shows how to use iPod as a portable hard drive. To do that, you will need to enable iPod for Disk Use.
Disk Mode iPod
Connect the iPod to the computer. Start iTunes.

Select the iPod icon in the Source pane.

Click on Summary.

Tick Enable disk use or Manually manage music and videos.
Either one will allow you to enable iPod as portable hard drive. If you select Manually manage music and videos, iTunes won't automatically update the iPod. If you want iTunes to automatically update your iPod, select Enable disk use instead.

The iPod drive will appear in Windows Explorer. Double-click the icon to open the drive and view its contents. You can now simply drag files to/from your iPod.

Make sure to eject iPod before disconnecting it from your computer.

Tip: The iPod display will read "Do Not Disconnect" when disk use is enabled (iPod shuffle's status light will blink orange until after it's ejected).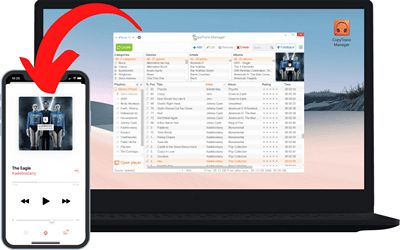 CopyTrans Manager is a lightweight FREE alternative to iTunes
🌞 Transfer music and videos
from PC to iDevice
;
🌞 Create and edit
playlists
;
🌞 Edit
track metadata
;
🌞 Add
album artwork
.
Download for free
Related article from our Blog