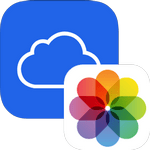 What is iCloud Photos and how does it work?
iCloud Photos is a setting on your device which keeps every photo and video you take in iCloud, so you can access your library from any device, whenever you want. Your media are organised into Years, Months, Days and All Photos.
When you have iCloud Photos enabled:
The originals of your photos are stored in iCloud;

Lower-resolution copies of your media files are stored on the iPhone;

You can access your photos from other devices which are connected to the same Apple ID;

Any changes you make to images will be reflected on other devices too.
CopyTrans Photo is a tool for offline photo management.
So, when iCloud Photos is ON, CopyTrans Photo cannot delete media from device or transfer them to PC in good quality, because your device only holds low-quality thumbnails.
How to see if I have iCloud Photos enabled?
Easy. In cases when:
😕 The iPhone photos you transferred to PC are blurry and in low resolution;
😕 You transfer photos and hit "Apply changes", but the program doesn't save the photos to PC;
😕 You see an "iCloud" album in your media library, and most of your photos are there;
😕 You received a warning message in CopyTrans Photo
… You most likely have iCloud Photos enabled. However, you can check from device as well.
Go to your Settings > Your Apple ID > iCloud> > Photos and check if the toggle next to iCloud Photos is on.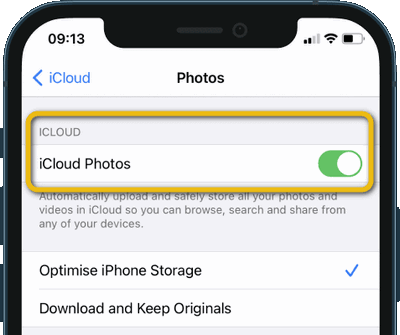 Disable iCloud Photos for a better experience
We you want to use CopyTrans Photo, it is better to switch off iCloud Photos to:
⚡ Transfer photos to computer in full resolution;
⚡ Clean your Camera Roll;
⚡ Have your photos available in full resolution all the time;
⚡ Stop paying for iCloud.
In order to disable you iCloud Photos, go to Settings > Your Apple ID > iCloud> > Photos and:
Tick Download and Keep Originals – this way, the originals will stay on device when you disable iCloud Photos.

Set the toggle next to iCloud Photos to OFF.

➕ If your iPhone tells you there is not enough space to download all the originals to device, see other options.

Splendidly done! Now you can manage your photos offline.
I want to keep using iCloud Photos
It may happen that you don't have enough space on your iPhone to download originals after you turn off iCloud Photos. In this case, you will see an error message: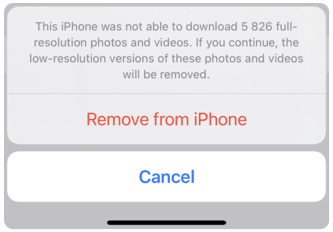 With this in mind, you might want to keep the iCloud sync and switch to our solution for managing photos and videos in iCloud.
The name of the tool is CopyTrans Cloudly, and it can:
Try it our for yourself and let us know what you think:
If you have any questions on iCloud Photos and CopyTrans Photo performance, please don't hesitate to contact our Support Team.