Starting from 1 December 2020, CopyTrans Apps will no longer be available for download and will not receive any further updates. It will also disappear from CopyTrans Control Center, where it will be replaced by our next‑generation product, CopyTrans Filey.
We encourage you to embrace the change and check out CopyTrans Filey!
For more info, read the article about end of support for CopyTrans Apps.
Snapchat's appeal has long been the idea of sending ephemeral photo- or video messages that disappear forever a few seconds after being viewed. This doesn't necessarily mean that you can't save Snapchat messages.
Quite the contrary.
Saving Snapchat videos and photos is easy
There exist a myriad of ways to save and backup Snapchat videos and photos. We'll look at two methods for the iPhone: 1) using a third-party Snapchat-message saver app called Snaphack and 2) using little more than the Snapchat iOS app itself and a PC.
Snapchat messages with Snaphack
Snaphack is one of many apps on the App Store which can help you save Snapchat videos and photos.
You can play the videos and view the photos directly on the PC.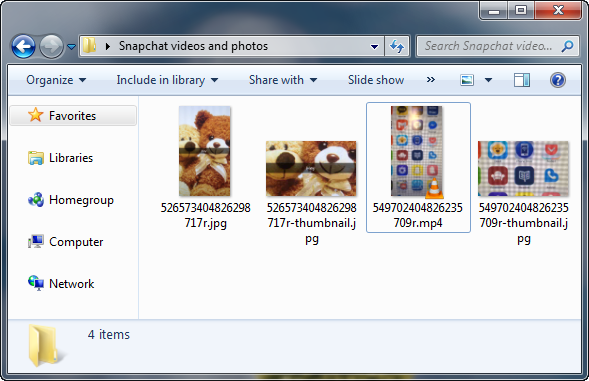 This is how to save Snapchat videos and photos to your computer.
Save Snapchat videos directly via CopyTrans Apps
Did you know that your iPhone keeps a temporary copy of the Snapchat videos you receive but didn't yet open? You can save this temporary video file to the PC. This method of saving Snapchat videos is pretty elusive and we noticed that it didn't work all the time. But you can always resort to the first method above instead.
That's it! The Snapchat video is now accessible on the PC. Note, that you can only do this video-saving trick with the last video you received.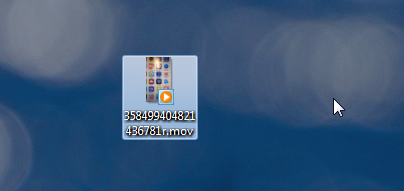 This is how to save Snapchat videos and photos to PC.