Apple designed the iPhone, iPad and iPod touch Camera Roll to only contain photos and videos you take with the device. The same is true for the predefined Favourites, Panoramas, Selfies, Screenshots and Videos albums.
This is why it is not possible to add photos or videos from elsewhere to the Camera Roll or to any of these predefined photo albums.
To add photos, create a new album
To create a new album with CopyTrans Photo, click on the green photos symbol on the top left of the main program window. Please note that photos added to an album will also appear in the Photo Library. The Photo Library contains all photos and videos added to your device.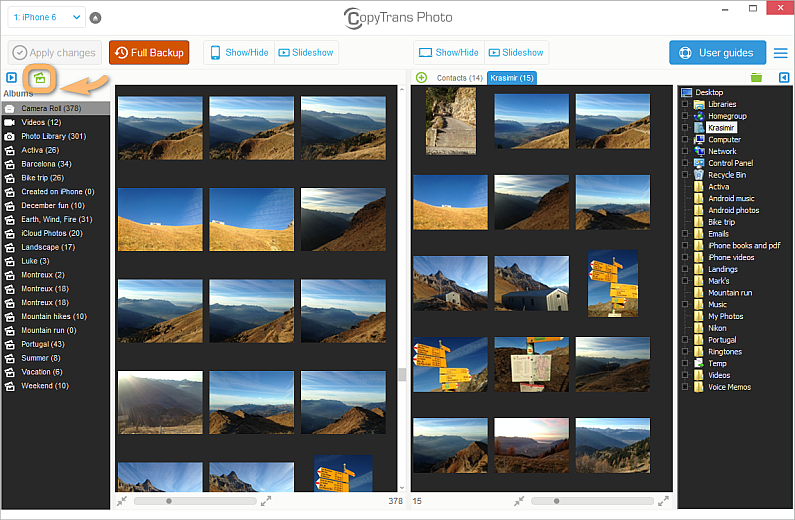 The Photo Library in the context of adding photos to your iPhone/iPad
PC photos you add to any iPhone album live in the "Photo Library".
When deleting PC photos from your iPhone, you have the option to only delete the photo's reference from a particular iPhone album, or to delete the photo entirely from the "Photo Library" and the iPhone.
Note that CopyTrans Photo doesn't support deletion of the photos when your iCloud Library is turned on. Here's how to disable iCloud Photo Library on your iPhone.
This is why you can't add photos to the Camera Roll but you can easily do so by creating a new album with CopyTrans Photo.