It's always been a hassle for my photographer friends to post to Instagram from their digital cameras. Instagram doesn't allow to post directly from your Windows computer (why, Instagram, why?)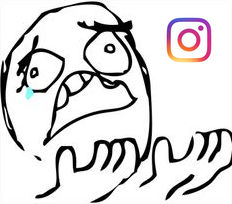 One of my friends owns a handmade clothing store and promotes it through Instagram. She's tried several "lifehacks" on transferring her photos to iPhone (not really lifehacks afterall):
She takes a picture with her Nikon, transfers it to her laptop, sends it to her email, then opens it on her iPhone, then posts it to Instagram.

She tried using iCloud photo library, but it's really annoying that you can only upload .jpeg files, plus you can't delete multiple pictures at once, you need to delete them one by one. (What?!)

She used Dropbox, until it got hacked, so no cloud solutions, please.
So what does she do now? Here's a simple, cloud-free, hassle-free solution! Let's go.
How to transfer digital camera photos to your iPhone or iPad
Download CopyTrans Photo and install the program. Open CopyTrans Photo and connect your iPhone to the PC. You will see your iPhone photos on the left, and your PC photos on the right.


Press ctrl + N to create a new album on your iPhone. Name it how you like and click "OK".


Now drag and drop the photos from your PC to your iPhone. Click "Apply changes" button. Bonus: CopyTrans Photo works with .dng and .tiff photos as well.


Voila! The photos from your digital camera are now on your iPhone or iPad. Let's get to posting!

Related articles