I'm a master of remembering I have a flight in 3 hours, packing in under 30 minutes, and arriving to the airport barely on time. And this is not some quality packing, I must say. I once forgot to pack any kind of pants. It wasn't fun trying to find a store in a tiny German town on a Sunday (fast forward – pants not found. Yay to hiking wearing a skirt!)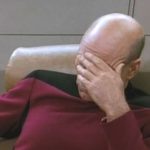 I do take preparing iPhone for international travel or a vacation seriously, but I occasionally miss steps here and there as well. So, I realized that there has to be a checklist of things that need to be done to your iPhone, iPad, or iPod (or all the above) before a vacation. Ideally you will need to set some time aside. 30-minute packing rule doesn't work here. Let's get going!
What should I do to my iPhone when traveling internationally?
Security prep
Make sure your iOS, apps, and browsers are up to date

You don't want your device to get hacked and your personal info stolen due to malicious attacks. To check/update your iOS version, go to Settings – General – Software Update

To update your apps, go to App Store – Updates – Update all

Download a VPN app if you plan on using public Wi-Fi

If you plan on using public Wi-Fi during your trip, consider using a VPN to make sure all your activity is routed through a secure, private network, so none of your information gets stolen through an insecure connection. Definitely don't visit your mobile bank or enter your credit card details. Turn off your Wi-Fi, AirDrop, and Bluetooth unless you are actively using it.

Don't post on Facebook before leaving on vacation

It's basically saying: "Come on in, break into my house and steal stuff!" Sure, you can only share that post with friends. But then you need to make sure you don't have any random friends in your friends list. It's easier to just leave social media posting for when you come back. Enjoy the moment 😊

Unlock iPhone for international use

Follow this Apple guide to unlock your iPhone for use with a different carrier.

Entertainment prep

Put your favorite TV shows/movies/music on your device

Especially if you have a long flight or a long layover. Here's how to:

• Put movies/TV shows on your iPhone.

Other prep aka things I always forget to do

Take a portable battery charger

It will come in handy, especially if you decide to leave your hotel for a whole day or two and plan on using online maps, shooting lots of videos, and doing other battery-draining stuff.

Empty storage

There's nothing more upsetting than taking a selfie by the Eiffel Tower and seeing a sad pop-up: "Cannot take photo. There's not enough available storage." Free up some space on your device before you leave. Go to Settings – General – iPhone storage to see what's taking up the most space.

What you can do to free up some space:

• Delete some unnecessary apps;

• Transfer photos to your computer and delete them from your iPhone;

• You can also free up some storage in iCloud by mass deleting photos. You can enable iCloud Photo Library after you've deleted all the photos from your iPhone and iCloud, so all the new photos from your trip are pushed to iCloud. That way even if you lose your iPhone, all the photos will still be waiting for you in iCloud.

Download apps you might need during your vacation beforehand

The ones I usually download are offline maps and public transportation apps for the area I'm going to (this saved me I don't know how many times). Same goes for a translation app, if you don't know the language.

And last, but not least:

Turn off your Mobile Data usage if you don't plan on paying extra for it

I forgot to turn it off once and paid for the mail app pushing all those junk emails I got and some of the other apps doing things I didn't need them to do in the background. To turn it off, go to Settings – Mobile Data – turn the toggle off.
Time to get packing!
P.S. And don't forget your pants.