If some of your music tracks fail to play or are not displayed in CopyTrans Manager, this article is for you.
By default, Windows can play songs in standard formats, such as MP3. It can't handle M4A or M4P formats, which is how you get your paid music from iTunes. You can recognize those files by their extension.
The M4P extension belongs to DRM-protected files (Digital Rights Management) which only iTunes can play. M4A files files can be played in CopyTrans Manager, but you will need to have the appropriate codecs installed on your machine.
To play M4A songs in CopyTrans Manager, we recommend installing a free K-Lite codec pack. You can download K-Lite Codec Pack to play AAC/M4A files from codecguide.com. The Standard codec pack is compatible with Windows 10, 8 and 7 (32 or 64 bit)*. This is how to proceed:
Click on the link next to the latest version of K-Lite to download the codec pack:

💡 Before installing this pack, make sure that you have uninstalled all the other codecs installed on your computer: Control panel > Uninstall a program. If asked to restart your computer, continue after restarting.

There are four different versions of the K-Lite Codec Pack. We selected Basic, which is a small bundle with only the most essential decoders.

Start the K-Lite codec installer. Select Normal installation mode:

Select your preferred players:

Again, we recommend you to opt for Standard setup type:

The default language is English, but you can choose a secondary or tertiary language:

The next configuration is audio:

We are ready to install:

Once the installation process is over, you'll get a pop-up window:
Enjoy the experience of listening to music with CopyTrans Manager!
*About Apple Music and DRM protection
Apple Music tracks are DRM-protected, which means you cannot freely transfer songs sourced from Apple Music to a PC, even if the songs are downloaded for offline use on your iPhone. When you enable Sync Library on iPhone, the local iPhone songs are matched with Apple Music database.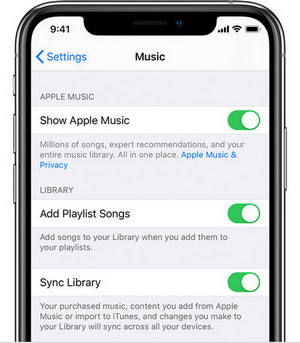 Your PC library is then synced with DRM-protected copies of your songs in Apple Music until you choose to disable Sync Library. CopyTrans will not display these tracks.
It's better to be safe than sorry, so back up your music. We strongly recommend backing up the songs and videos downloaded to your iPhone before you sync your paid tracks. Okay! Let's back up my iPhone library.