If some of your music tracks fail to play or are not seen in CopyTrans Manager, please read the following article.
Windows can by default play MP3 songs, but not other formats such as AAC songs (Advanced Audio Codec). The songs you purchase from iTunes are in the later format. You can recognize those by their file extension which is either M4A or M4P.
The M4P extension is for DRM protected files (Digital Rights Management) which only iTunes can play. To play the m4a files using CopyTrans Manager you need to have the appropriate codecs installed on your machine.
To play M4A songs in CopyTrans Manager, we recommend installing the free Shark007 codec pack. You can download Shark007 codec pack to play AAC/M4A files from the site MajorGeeks.com. The Standard codec pack is compatible with Windows 10, 8 and 7 (32 or 64 bit)*. This is how to proceed:
Click any of the two links to download the codec pack

Attention! Before installing this pack, make sure that you have uninstalled all the other codecs installed on your computer: Control panel > Uninstall a program. If you are asked to restart your computer, continue after restarting.

Start the Shark codecs installer. The default language is English, but you can choose any other.

As usual, follow the instructions agreeing with the terms and conditions. We recommend you to opt for Standard setup type:

Once the installation process is over, you'll get two pop-up windows with additional settings:

Just close both of them and enjoy the experience of listening to music with CopyTrans Manager!
*To download a codec pack for Windos XP and Vista, please refer to Shark007.net
*About Apple Music and DRM protection
Apple Music tracks are DRM (Digital Rights Management) protected. This means that you cannot freely transfer songs sourced from Apple Music to a PC, even if the songs are downloaded for offline use on your iPhone. When you enable iCloud Music Library on the iPhone, the local iPhone songs are matched with Apple Music database.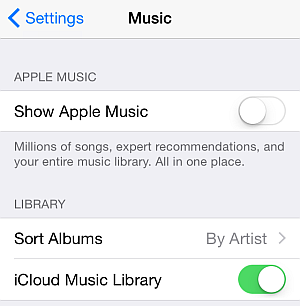 Your library is then seamlessly populated with DRM-protected copies of your songs originating from Apple Music until you choose to disable iCloud Music Library. CopyTrans will not display such tracks.
Back up your music – better be safe than sorry. We strongly recommend backing up the physical songs and videos that exist on your iPhone before (if at all) you resort to enabling iCloud Music Library or Apple Music on the device. Okay! Let's back up my iPhone library.