The log files consist of several text documents in a zip file. Each text document contains basic non-revealing information about the use of CopyTrans programs on your PC. For example, how many times you ran CopyTrans, which actions you took, which button you pressed have caused the error message, etc.
Our Support Team will be much more efficient if you take a minute to prepare the needed files and explain your problem correctly.
Please follow these simple steps to generate the log files:
Download our Log Packer: Download the Log Packer

Once saved on your PC, start the Log File Packer and click "Generate log files".

Note: MS Info contains detailed information about the software and hardware installed on your PC. We use it only to help you troubleshoot the problem. However, if you don't wish to share this data, you are free to uncheck the box "Include MS Info" before clicking "Generate log files". What is MS info?

Your system information is being processed. Please be patient.

A file called "CopyTrans_Suite_Logs.zipped" will be saved on your desktop. Click "Show in folder".

Locate the "CopyTrans_Suite_Logs.zipped" file and attach it to your email.


In your email, describe your problem and what steps you have already taken to fix it. Important: make sure you took the time to explain your issue. It makes things move a lot faster!

Send your email to our Support Team at copytrans@copytrans.net.
Important: there's no way the log files can compromise your personal data, grant us access to your text messages, photos, or other sensitive information.
Here's what a log file looks like: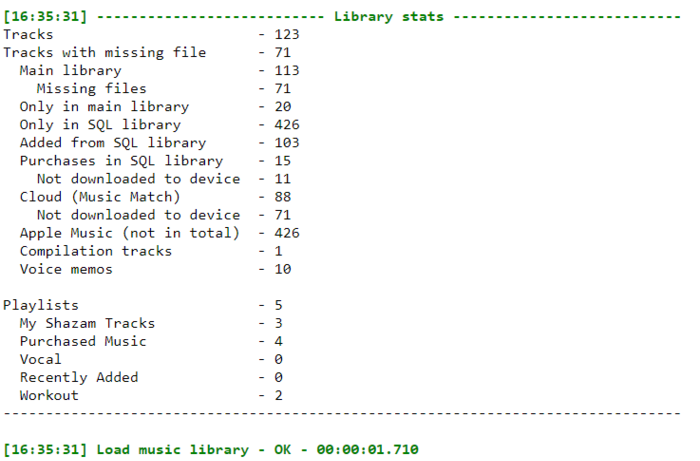 Troubleshooting
Some antiviruses might return a false positive on the Log Packer program. We make sure that our apps are 100% clean, but if you want an independent confirmation, we recommend checking the program on Virus Total.
As soon as you confirm that it was indeed a false positive, please add this path C:\Users\* YOUR USER NAME*\AppData\Roaming\WindSolutions to your antivirus exception list.
Please note that we take up to 24 hours to respond to your email.