This article shows how to remove duplicate songs on iPhone or another iDevice without iTunes.
Duplicate songs on iPhone
Download and install our free iTunes alternative CopyTrans Manager. Start it and connect your device to the PC.

In the Playlists section, right-click on the name of your device. Click Display duplicates.

Now you can see all the duplicated tracks in your library.

To delete duplicate songs on iPhone, simply select one copy of the tracks listed, right-click and select Delete from device.

Don't forget to save the changes by clicking on the Update button.
That's it! You can carry on adding tracks from your PC or editing their metadata.
💡 BONUS: If you don't want CopyTrans Manager to remove duplicate songs from iPhone automatically (for example if you want a track to be present in several playlists at once), go to Settings > Advanced settings > find the general.tracks.dont_add_duplicates parameter and change its value to no. Hit Enter and restart the app.
---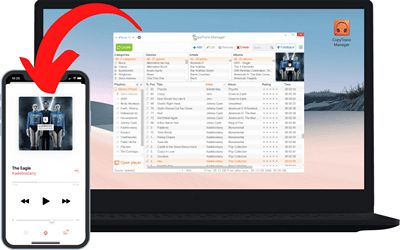 CopyTrans Manager is a lightweight FREE alternative to iTunes
⚡ Transfer music and videos
from PC to iDevice
;
⚡ Create and edit
playlists
;
⚡ Edit
track metadata
;
⚡ Add
album artwork
.
Download for free