You are going on a long road trip, but your car stereo doesn't have Bluetooth or an auxiliary jack. Now you're asking yourself a question how to burn a CD? Why not get the songs off your iPhone and burn them to a CD or a DVD? The process is easy and doesn't require iTunes at all. It also works with any iPhone, iPod, or iPad.
It takes two major steps to burn songs onto a CD:
How to burn CDs
Transfer music from your iPhone to the PC
First, get hold of a blank CD-R or a blank DVD-R.
Next, download CopyTrans. Download CopyTrans
Install the program. If you need help installing CopyTrans, please refer to the installation guide.
Fire up CopyTrans and connect the iPhone to the PC.
Click the Classic mode button:


The iPhone songs, videos, other tracks, and playlists are displayed in the main program window.

CopyTrans supports the following formats:

🎵 Music and other audio: MP3, M4A, M4R, AAC

📹 Video: MPV, MP4

Select Manual backup at the top of the screen.
Select the songs or videos you'd like to transfer by checking the box next to each track. To select all songs at once, check the box on top of the tracklist.
Next, click the Folder button.
Click on the blue pencil symbol to choose the location on your PC where you want to copy the selected iPhone tracks.
Select a PC folder or drive and hit OK.
Copying of iPhone music is in progress.
Using CopyTrans, you can:
✔ Transfer music from iPhone to computer without iTunes;
✔ Transfer your songs, playlists, movies to a PC folder;
✔ Customize the iPhone music library backup;
✔ Only the new songs are transferred, no duplicates;
✔ Transfer music from your iPhone to iTunes.
Get CopyTrans now!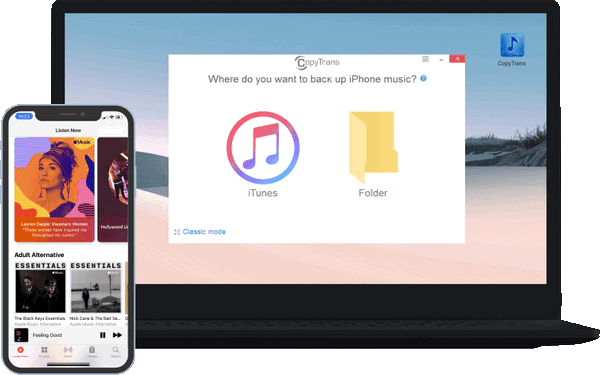 How to make a CD
Transfer music from the PC
The iPhone music is now transferred to the location of your choice on your PC. Now it's time to burn songs to a CD.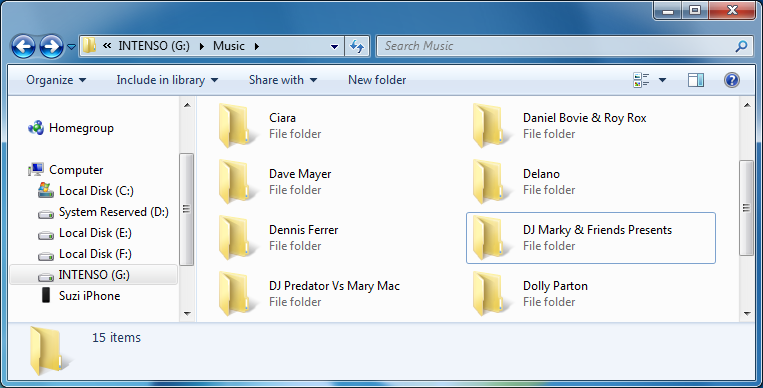 Insert the blank CD or DVD in your PC and if prompted by a popup, choose Burn files to disc.

NOTE: if you are not prompted, open My Computer and double-click on the CD drive.

Drag and drop the songs you copied from the iPhone to the newly-opened CD window.
Once the files are transferred to the CD, hit the Burn to disc button on top.
Choose With a CD/DVD player from the new popup. This option is universally compatible with CD and DVD players on other computers and devices like a car stereo.
Give the disc a name and click and click Next.
The burning operation is underway.
Now that you know how to burn a CD with your iPhone music library, you can resume your road trip and enjoy the music!