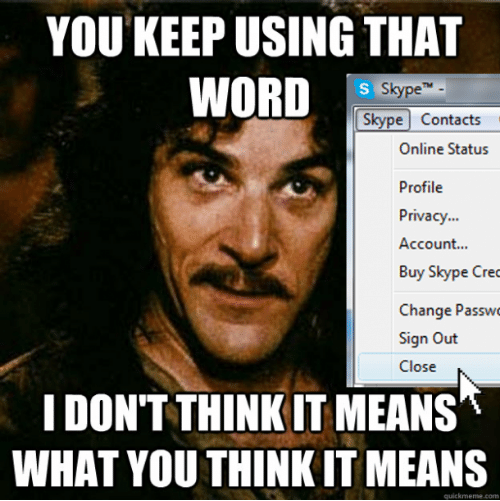 Not many people know that, but when you close an app on the iPhone, it doesn't close completely but may continue running in the background. The iPhone keeps them awake to enable you to "start where you left off" if you open the app again. However, with time it may lead to memory issues or other unpleasant consequences. It is only healthy to clean the list of apps running from time to time.
Switching off iPhone apps is pretty simple and explained below.
How to turn off iPhone apps: iPhone 10 and above
If you have one of the latest iPhone models (without a central button), switching off the apps will be a bit trickier, since it involves a sort of a "ritual gesture".
Run your finger across the screen: from the bottom-left corner to the center, bending the trajectory slightly around the leftmost bottom icon. You will see a set of applications currently running on your iPhone.

Swipe up on the application to force it to close.
How to turn off iPhone apps: iPhone 9 and below
Tap the Home button twice. Make sure to unlock your iPhone first, or you will launch Apple Pay instead (in iOS 10).

A new screen with all running apps appears. Swipe your finger upwards in order to close any app.


TIP: you can use three fingers to close three apps at the same time to speed up the process.
How to turn off iPhone apps: iOS 6
Tap the Home button twice.

At the bottom of the screen, you can see a row of Apps; these are the active Apps. Slide your fingers to choose the Apps you want to turn off.

Tap an App and hold, until the App icons start wiggling. A red circle will appear on the top-right corner of the Apps.

Touch the red circle and the App icon will disappear, which means the App is not running anymore.

Tap Home button again to go back to your normal Home screen.

That's it! You're done!
---
If you don't like your experience with iTunes, there is always an alternative. Check out CopyTrans programs: they can do as much as iTunes, and even more.