Apple does not provide a direct way to export iCloud calendar to the computer. The following tutorial demonstrates how to go around this limitation and use CopyTrans Contacts to save the iCloud calendar along with all its events to your PC.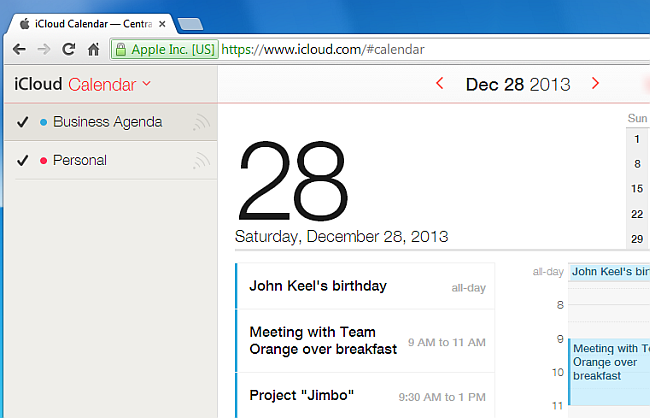 Let's export iCloud calendar to PC
Download CopyTrans Contacts from the following page:
Get a free trial version

4.3 / 5 (19,285 verified votes)

Install the program. If you need help installing CopyTrans Contacts, please refer to this article

Run the program and connect the iPhone

Connect your iCloud account with CopyTrans Contacts. To do so, navigate to More > Cloud setup

From the newly-appeared Cloud setup window, click "+ New connection" and then select iCloud

Enter the cloud account credentials, make sure that the box next to "Calendars" it checked and click "Add account"

NOTE: If you experience trouble connecting your iCloud account, please read this troubleshooting article.

Close the "Cloud setup" window

From the main CopyTrans Contacts window click the Calendar icon on the left-hand side pane. The iCloud calendars and events will now show up. iCloud calendars are marked with a small cloud icon to the right

Select the iCloud calendars you wish to export to the PC. To export all iCloud calendars, check the box next to "All calendars". Next, click "Export selected" button.

Once prompted, click "To a file (all calendar formats)". This will export the iCloud calendars in iCalendar (ICS) format to the PC.
NOTE: if you would like to instead save the iCloud calendar to Outlook on your PC, please refer to the related article listed at the bottom

Next navigate to the location on the PC where you wish to export the iCloud calendar and click "OK"

The iCloud calendar is saved to the computer as an *.ics calendar file
---
Using CopyTrans Contacts, you can:
🍁 Look through all your SMS, WhatsApp, Viber and Line chats on PC;
🍁 Export messages to computer in PDF, DOC, etc.;
🍁 Save photos and attachments in a separate folder;
🍁 Manage your contacts, notes, and calendars.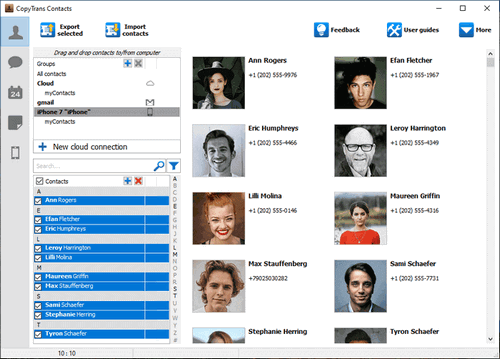 ---