Still wondering how to add custom ringtones to iPhone? Wanna know how to set ringtone in iPhone without iTunes in a free and easy way? Can't delete a ringtone from your device?
Luckily, you can get things done with an alternative way – CopyTrans Manager, a FREE iTunes alternative that is easy to navigate and can help you add ringtone to iPhone.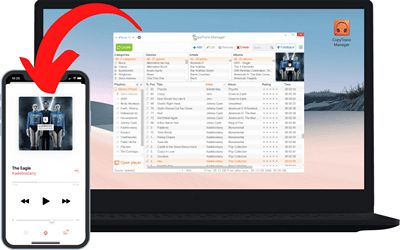 💙 What CopyTrans Manager can do
for you:
– Add ringtones to iPhone without iTunes;
– Create and edit iPhone playlists;
– Add music to iPhone, iPad, and iPod.
Ringtones are handled like any other music or video files by CopyTrans Manager. Simply drag and drop your ringtone from the Windows File Explorer into the CopyTrans Manager window.
---
How to set ringtone in iPhone without iTunes
With CopyTrans Manager you can:
✔️ save ringtones on your PC without iTunes
✔️ just drag-and-drop ringtones
✔️ it is totally FREE
So, how to get ringtones on iPhone? Just follow these steps:
Download and install CopyTrans Manager:

Free download

Run CopyTrans Manager and connect the iPhone. Your iPhone tracks and playlists appear in the program's main window.

Open the folder on your PC containing the ringtone track files.
Note: for the iPhone to recognize the tracks as ringtones, they need to be saved in .m4r format.

How to add a ringtone to iPhone? Just drag and drop the ringtones from the Explorer window to the open CopyTrans Manager window.

Click Update to apply the changes.

That's how to put ringtones on iPhone.
And now, how to change your ringtone to a song? Easy! Got to iPhone Settings > Sounds > Ringtone. You can now set any of the newly imported ringtones as the default one on your iPhone.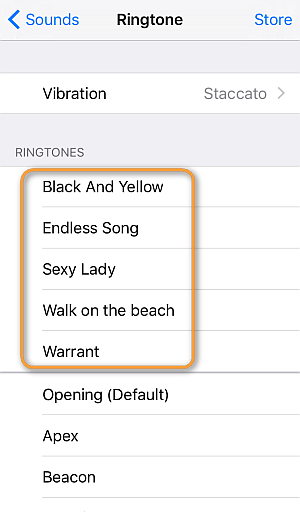 Some time ago Apple got rid of the ringtones tab in iTunes. But even if you manage to add a ringtone to your iPhone, it's impossible to remove it with iTunes.
⚡ Lucky for you, CopyTrans Manager can delete a ringtone. Just press the delete button in the upper right corner:


---
If you don't like your experience with iTunes, there is always an alternative. There are several third party programs that do most of what iTunes does, if not more. One of these may do the job for you: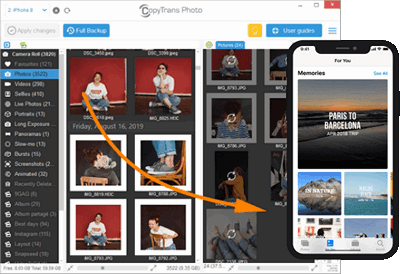 Transfer iPhone photos to the PC and back
Transfer photos and videos from iPhone to PC
Move photos and videos from PC to iPhone
Create and edit iPad albums
Organize photos and preserve album structure
Keep EXIF data intact
JPG, HEIC, MOV, Live photos
Download and try for free!
Manage iPhone contacts, messages, notes, and calendars on your PC
Transfer contacts from one iPhone to another
Back up your messages to a PC
Manage your iPhone and iCloud calendars
Save your iPhone notes to the computer
Download and try for free!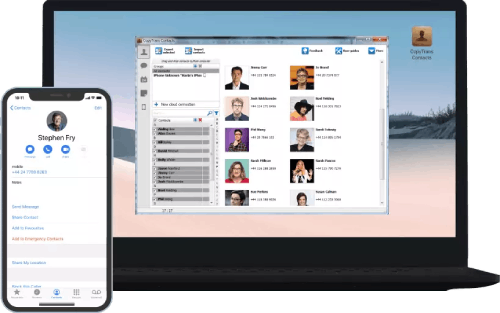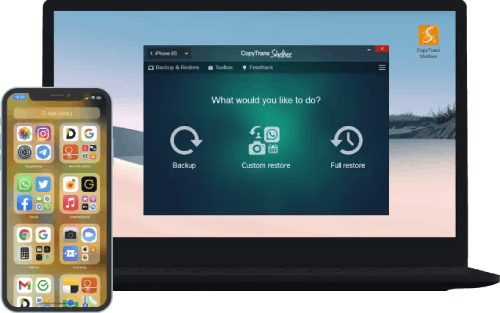 Back up your iPhone to the PC without iTunes
Back up and restore iPhone without iTunes
Restore iPhone data selectively
Restore WhatsApp without iCloud
Transfer iOS apps to new iPhone
Download and try for free!
---