As a photography enthusiast, you may be looking for an easy way to copy high-resolution photos from a digital SLR camera to iPhone or iPad. What you are seeking to achieve is pretty easy. In a matter of minutes, you can start sharing your quality DSLR photos with friends or colleagues on the large iPad Retina display.
Use the below tutorial to transfer photos from any DSLR like a Nikon D5500 or Canon 760D to any iPhone or iPad including iPhone 6s Plus and iPad Pro.
Let's upload and view DSLR photos on iPad
Connect the DSLR camera to the PC via the USB cable. Let the PC recognize the device and list it under "My Computer". In this case, we connected a Nikon D5000 camera

Navigate to the DCIM folder

Drag and drop the photos to a PC folder. In this case, we used a folder on the PC Desktop

If you took the photos in RAW (.NEF) format, make sure to first convert the photos to JPEG/JPG as iOS devices are unable to display photos saved in RAW format. Most DSLR cameras allow you to convert RAW photos directly on the device. You can alternatively convert via any digital photography software solution like Photoshop Lightroom.

Download CopyTrans Photo from the following page Click here to download CopyTrans Photo

Install the program. If you need help installing CopyTrans Photo, please refer to this article

Run CopyTrans Photo and connect the iPhone or iPad to the PC. The iPad photos are displayed on the left of the main window while the PC photos – on the right

From the far-right pane, select the PC folder where you have the DSLR photos

From the far-left pane, choose an iPad photo album or create a new one by clicking on the green photos symbol on top

Select the photos and drag-drop the selection from the PC side to the iPad side

Click " Apply changes" on top
That's it. The photos have been transferred to the Photos app of your iPad.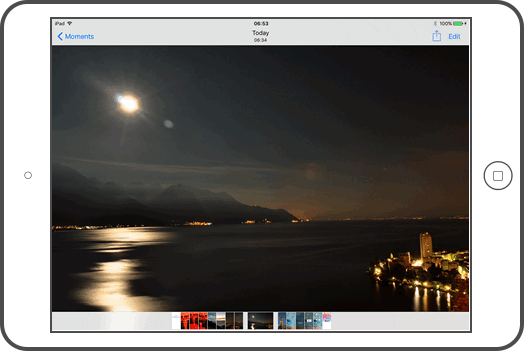 This is how to transfer photos from a DSLR camera to iPhone or iPad.