Got an iPhone from a friend. Want to keep your friend's songs and add some more from your computer? iTunes will not allow you to and will instead return a message "The iPhone is synced with another iTunes library. Do you want to erase this iPhone and sync with this iTunes library?"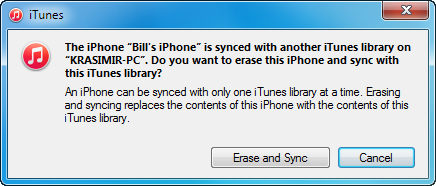 And erase the contents of the iPhone it will, as soon as you click on that "Erase and Sync" button! This quick tutorial demonstrates how to add songs from PC to iPhone or iPad freely, without iTunes and without being asked about whether you wish to "erase and sync". Let's begin.
Related: This is how to transfer iPhone music to your computer
Add songs to iPhone without risk of deleting anything
First download the free CopyTrans Manager on your PC. CopyTrans Manager allows you to add music and videos to your iPhone without iTunes and sync-free

Get CopyTrans Manager for free

Start CopyTrans Manager and connect the iPhone. The iPhone tracks appear in the main program window

Click on the "Add" button on top, navigate to the songs on your PC via the popup and select them. Now click the "Add" button at the bottom of the popup

To apply the changes, click on the "Update" button on top of the main window
The songs appear instantly on the iPhone.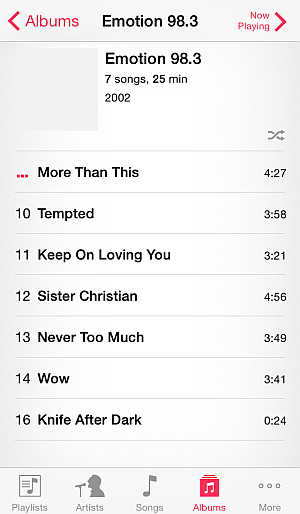 Get album artwork
CopyTrans Manager will help you search for and add album artwork. Simply right-click on the song whose album cover you wish to add and choose "Edit".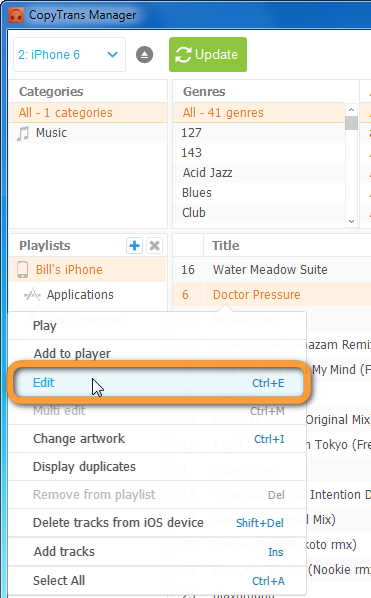 From the newly opened window click "Search artwork" and CopyTrans Manager to automatically look for the cover online. Or click "Edit artwork" to add a cover image saved on your computer.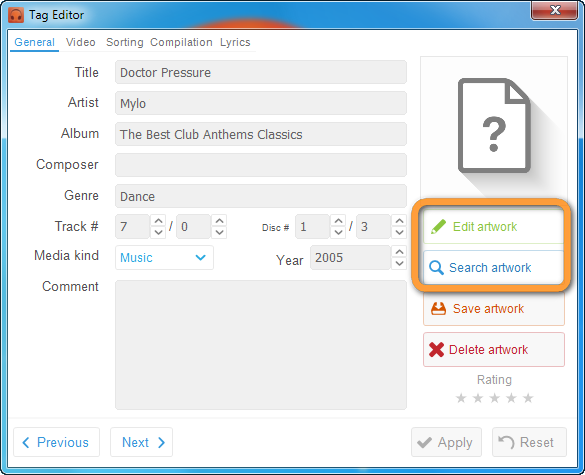 Click "Apply".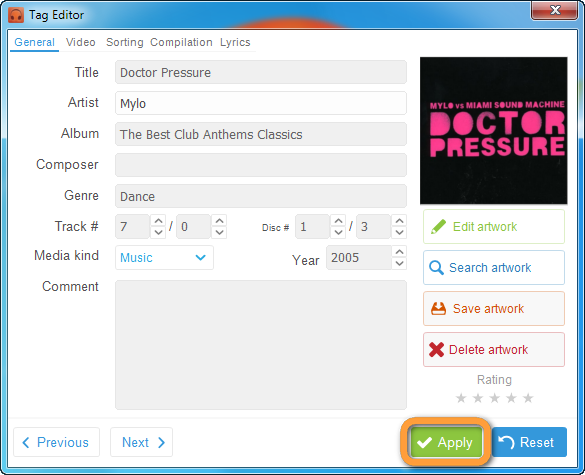 Don't forget to click on the "Update" button to apply the changes to the iPhone.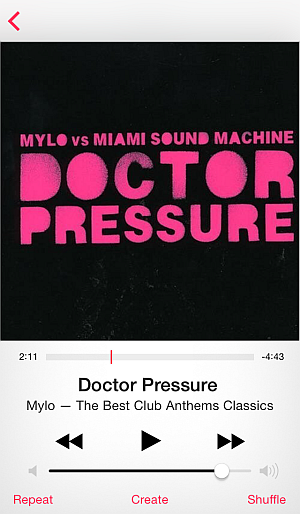 This is how easy it gets to transfer music to iPhone without iTunes.