Recently my best friend and I had a friendversary and she sent me the cutest video, that included pictures and videos from our crazy times together throughout the years. Knowing that she was not a very tech savvy person, I was amazed how she made the whole thing by herself – the video even had our signature song playing on the background. After a while she confessed that an iPhone made the job for her, and it's all thanks to the new Camera Roll feature called Memories.
"Memories" were introduced along with iOS 10, right before iPhone 7 became available for purchase. It's a feature that combines your Camera Roll photos with different people, different places and even national fêtes to remind you of what have happened recently.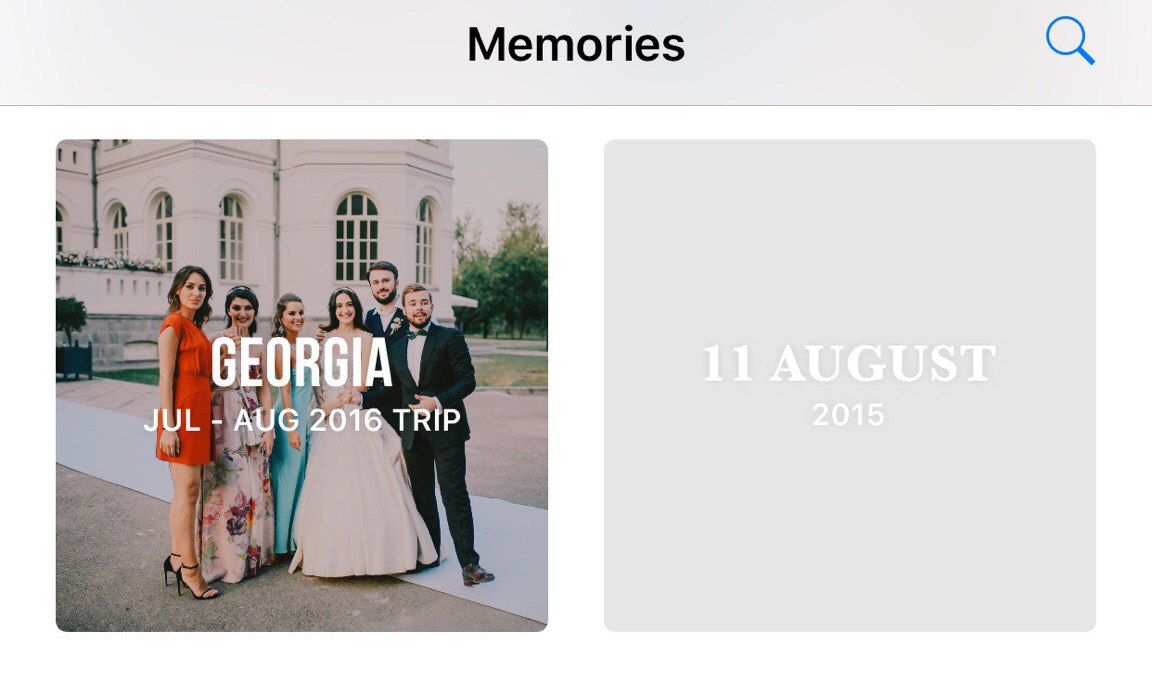 If you scroll down any picture in your Camera Roll, your iPhone will show you some new stuff:
a person in the picture (if there is one),
a place where the picture was taken, including an exact location in Maps,
"Related" – selection of Photos that happened the same day some time ago (just like Facebook) or pictures from different trips.
So many ways to remember the good times!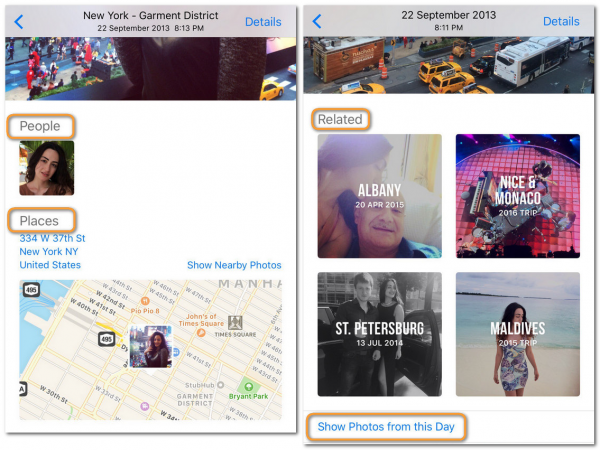 "Memories" feature in iPhone also has a build-in video app – you can make awesome slideshows and videos just like my best friend did in a matter of seconds. I've decided to make the same Memory video with my little brother and show you guys how easy it is to create it and back it up.
---
Making a video slideshow with iPhone
So first I went to Camera Roll's Album view and selected "People", a folder which was also introduced at the same time as Memories did – it now identifies faces and collects all the pictures with this particular person.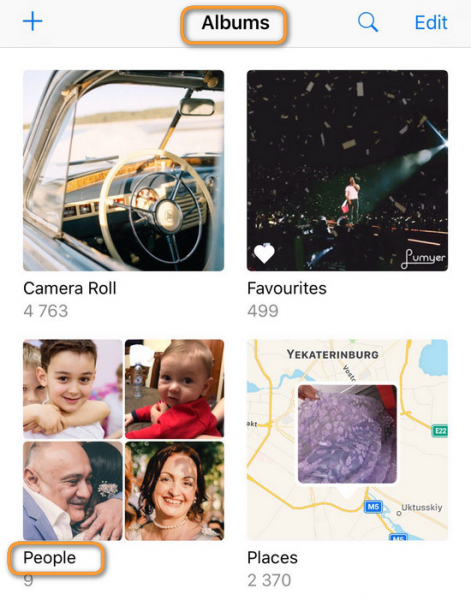 In there I selected my brother and tapped on a video that was created in 3 seconds.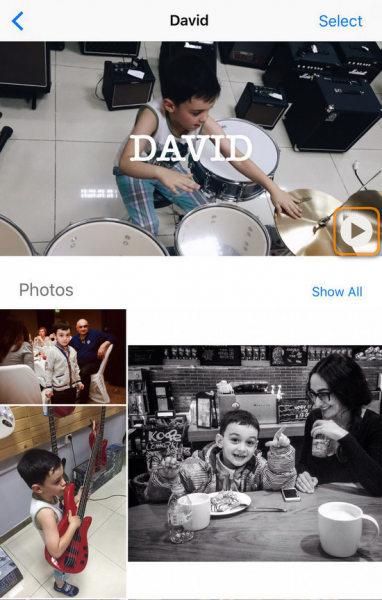 Next you will be taken to a slideshow menu, where you can play with the default soundtracks, length of the video and text fonts by swiping left and right.
TIP: unfortunately, you won't be able to customize the pictures for the slideshow in this menu, as they will be chosen by default. If you want to select specific pictures, follow the next step: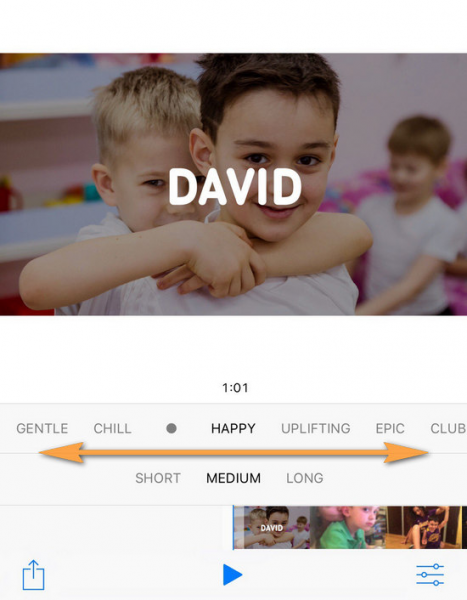 If you are happy with the slideshow, you can save it right away. However, I wanted to customize it like a pro. By clicking on the edit button in the lower right corner and clicking OK to a pop-up, I was taken to another menu where I could:
Edit the title and even the subtitle.
Add a track from my personal collection.
Set duration.
And even add or delete pictures from my Camera Roll.
Now all I had to do is to save the video to my Camera Roll and post it on my Instagram.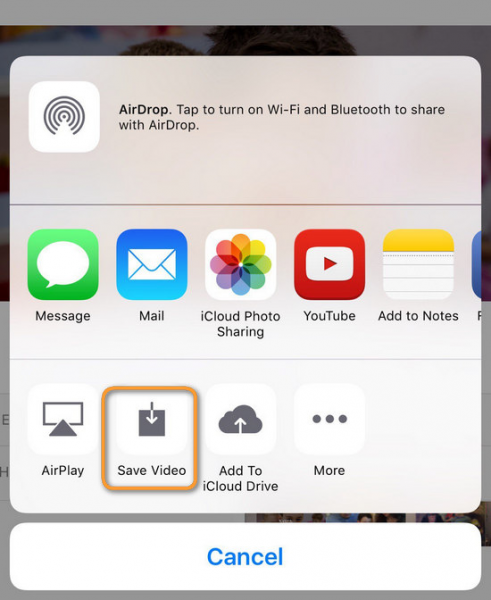 Voila, my video is customized, easily edited and looks uh-mazing.
---
Backing up your Memory video to PC
If you want to show or backup your masterpiece, use CopyTrans Photo for an easy drag-and-drop transfer to PC:
Back up your video with CopyTrans Photo